Duex First Version Cost Problem - Before Mobile Pixels Duex Pro Dual Monitor Product Development
Most people who in stock, design and finance fields always need more than one laptop to work. Founders of Mobile Pixels are graduates from MIT and NEU built their first Mobile Pixels Duex in 2016, which can support two or three screen can be used at the same time in one PC, the first product got fabulous market response, but they met a problem which Duex first version cost is too high since both of them do not have experience and professional skills on electricity and production. Reducing the cost is a big challenge they facing.
Dual Monitor Product Development From Design To Manufacturing By LKKER SCM 
LKKER SCM take responsible for their second product - Duex Pro. Controlling the cost of Duex Pro through optimizing mechanical design and PCBA, and professional project management.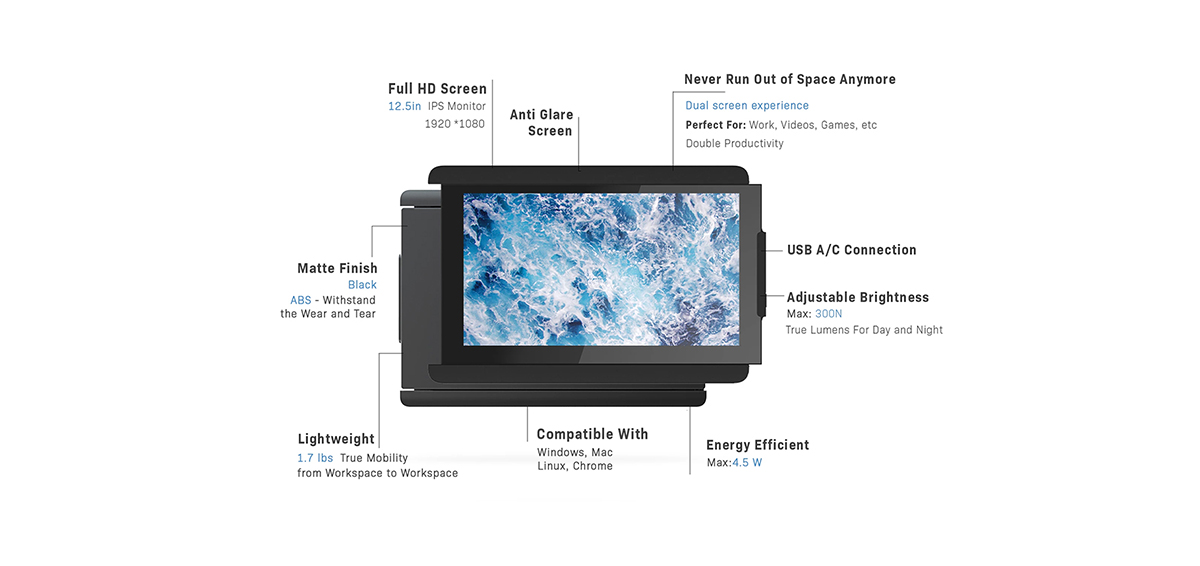 Highlight Features of The Finished Mobile Pixels Duex Pro Dual Monitor For Laptops
First, Duex Pro improved the resolution of IPS display, developed the adsorption function by strong magnetic for presenting a wonderful using experience to the users.
Second, there is a screen flashing problem caused by the shortages of PCBA design in the first version-Duex. After the discussion between LKKER SCM engineers and client, the project management team decided to optimize the design of PCBA, after re-design, and one month testing and validation, this problem has been solved successfully.
Third, the way of attaching Duex Pro to laptop is magnets. In the beginning, Mobile Pixels Duex Pro separate from the back of laptop easily due to the adhesiveness of magnets are not strong enough. LKKER SCM did over 200 times reliability tests found the most suitable material to attach magnets to laptops.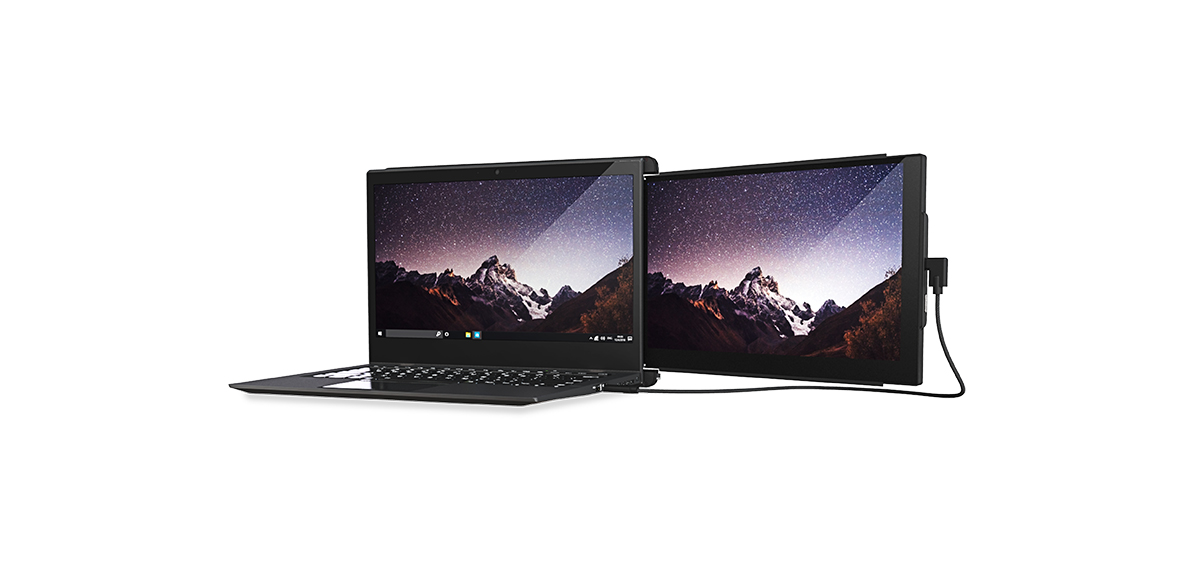 Productivity Increase And Mobile Pixels Dual Pro Dual Monitor Became More Affordable
Duex Pro is a convenient, affordable, on-the-go dual screen option. The completely portable dual-screen laptop accessory promises to boost your productivity by up to 50% and allows for efficient multitasking. Duex Pro can be attached to the back of any laptop. LKKER SCM is mainly responsible for the whole project management of Duex Pro from design to manufacturing.
Youtube Mobile Pixel Operation Video: Mobile Pixels Duex Pro Review and Installation!!
About LKKER SCM Design For Manufacturing Service, Learn More >>>>
Selected PR Coverage
cultofmac, With these top-rated tablets and second screens, you can work and game anywhere
Entrepreneur, Sick of Working on Your Tiny Laptop Screen? Here's a Convenient Dual Monitor Setup.
The-gadgeteer, KYY 15.6 inch USB-C monitor review – an excellent affordable second monitor
Zdnet, This portable dual monitor is the most affordable way to add a second screen to your laptop