Design-grounded with emphasis on implementation of innovative products
LKKER SCM is a one-stop integrated service platform integrating product design, R&D, prototype, tooling, certification, production, packaging and transportation, and channels of e-commerce etc for enterprises and personal. We are here to get your idea come into real products. It is a platform focusing on the implementation of products and providing product design and development services and project management by supply chain management.
Learn More

Supply chain management makes the difference
Our services  are covering the whole industry chain from product design, R&D, prototype making, production, certification, marketing, sales channels, finance and acceleration. Years of experience in supply chain management allows us to help you make your innovative idea into a hot sale.
Feasibility Assessment
Industrial Design
Software/Hardware R&D
Mechanical Design
Prototype Making
Mold Design and Making
Pilot Production

Testing and Certification
Production and Supply
Project Management
Big Data Analysis
Channel Distribution
International Logistics
Supply Chain Finance
Our service are involved in 12 industries
Throughout the world, our customer is everywhere, such as Japan, Germany, Britain, Canada, United States, Brazil, Australia.

Smart Hardware

Smart Home

Smart Wear

Robotics
Intelligent Transportation

Healthcare
Industrial Equipment
Mechanical
Cultural Derivatives
FMCG Packaging
New Energy

Life Aesthetics
What's new in the industry
Why supply chain should be valued? Why are products always failing at supply chain? As fellows of product maker, are you aware of the latest supply chain information?
In the year of working with LKKER, we can feel that this is a team that is constantly innovating and dares to do different things. We deeply participated in the creator model to create products, designed and discussed products with real users, and felt the user's love for the brand and product. We hope to continue to create more amazing products with LKKER.
Assistant to CEO: Tan Lizi
Based on the concept of "starting from the needs of users", Ximalaya launched a collaboration with LKKER to break the traditional closed-end design-to-production model, truly taking the user as the center and fully explore the advantages of the creative model. Let users to participate in the early creative stages of the product and work together to create a sound product.
Vice President: Li Haibo
How can Mao King Radio continue to be competitive in the changing business climate? This is the question we have been thinking about. Mao King efforts to explore and build a radio culture, collaborate with the LKKER platform to create a creator community, recruit design partners globally, and the creator model for user to engage have provided an important impetus for the continued innovation of Mao King products!
Founder: Zeng Dejun
Our Partners
Hardware Factory
Hardware products play an irreplaceable role in a product. Choosing good hardware accessories can make many structural parts safer and more convenient to use.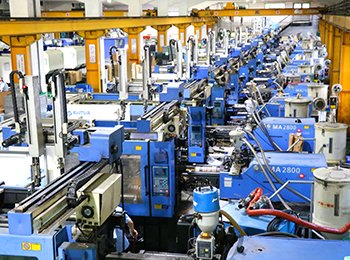 Molding Factory
Choose a suitable high-quality molding factory, standardized management, thorough process, strong sense of service, guaranteed quality and service. We can guarantee the delivery time for customers, guarantee product quality, enjoy all-round cost advantage and extra services.
Prototyping Factory
Skilled engineers and technicians ensure accurate and consistent drawings, strict control of the whole process, short production cycle, and guaranteed excellent quality of prototype.
Mounting Factory
A quality mounting factory has an experienced process development and production team and an international standardized management system to ensure that the manufactured PCBA products meet excellent quality standards and customer's plan.
Testing laboratory
Provide customers with high-quality laboratory certification and consulting guidance, providing comprehensive quality testing services and solutions.
Packaging & Printing Plant
professional printing talents with rich experience in printing and packaging, and a complete set of printing equipment to ensure that the printing achieves color precision and effectively improve production efficiency.