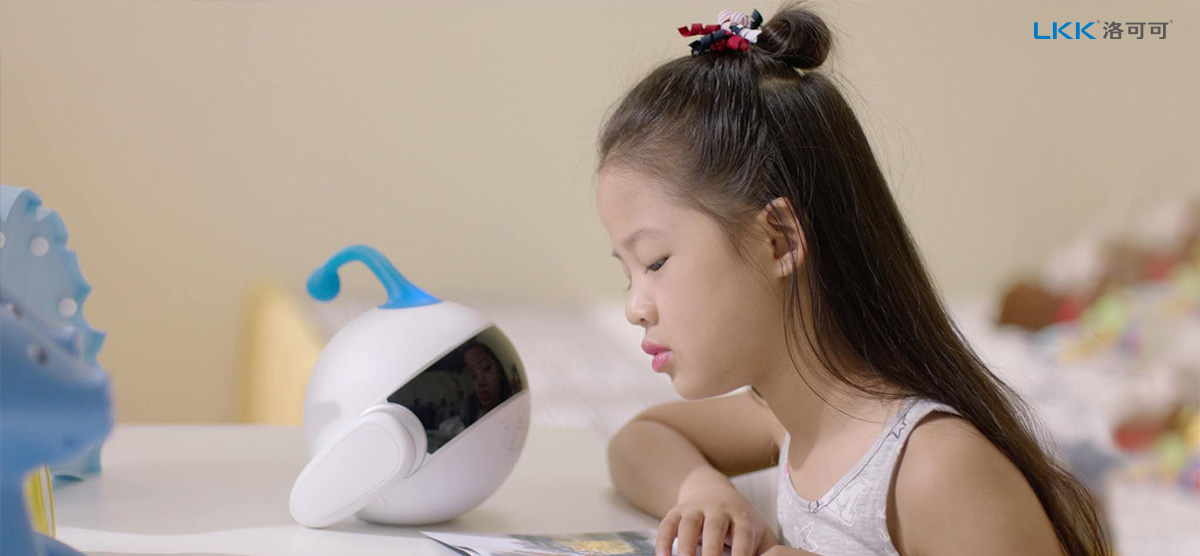 Background
As smart products become a worldwide hit, smart children's products quickly come into sights with children's health, education, and learning-related products emerging one after another. The healthy and happy growth of children is the dedicated goal of parents who want to pay more attention to and take good care of their only child. In view of this, the customer expected to develop a companion robot worth below 1,000 yuan and surpassing the existing similar robot products.
As a children's intelligent companion robot, ZIB robot acts as a bridge between children and knowledge and provides rich online resources and interactive functions to enlighten the children and allow the parents to talk to their children remotely. The best gift the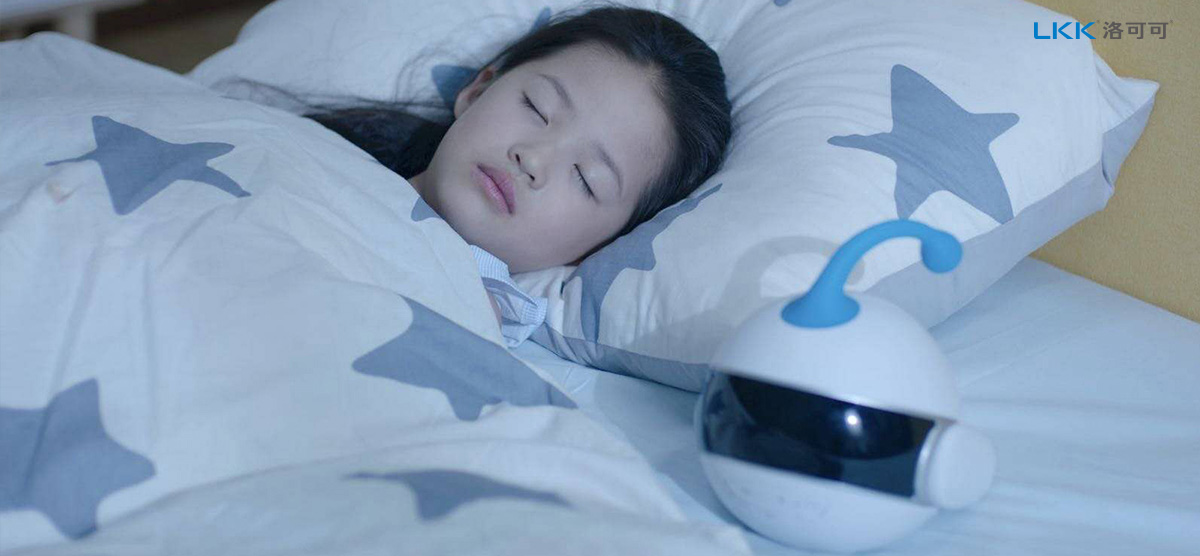 Solutions & Goal
1.The design of this Elf robot product reminds us of the aircraft in Oblivion and conveys a sense of the future. When interacting with people, the robot can tilt and make eye contact, which seems to be very lively and playful. The favorable operating experience increases the emotional care of the little baby.
2. The cool strip-shaped sunglasses eye mask part at the front panel uses a black glossy plastic panel as the eye part with narrow decorative strips on the side and thin ring light-emitting bars on both sides, creating a mysterious sense of technology. The eye part is designed with dot matrix screen to present a three-dimensional and surround visual image.
3.The head of the robot adopts touch voice control and are able to make various expressions during voice dialogues. The silicon bar at the top of the head can emit light like breathing light, which can generate an emotional interaction with the child, make it more interesting and dynamic. It is made of food grade silicone and is safe and reliable.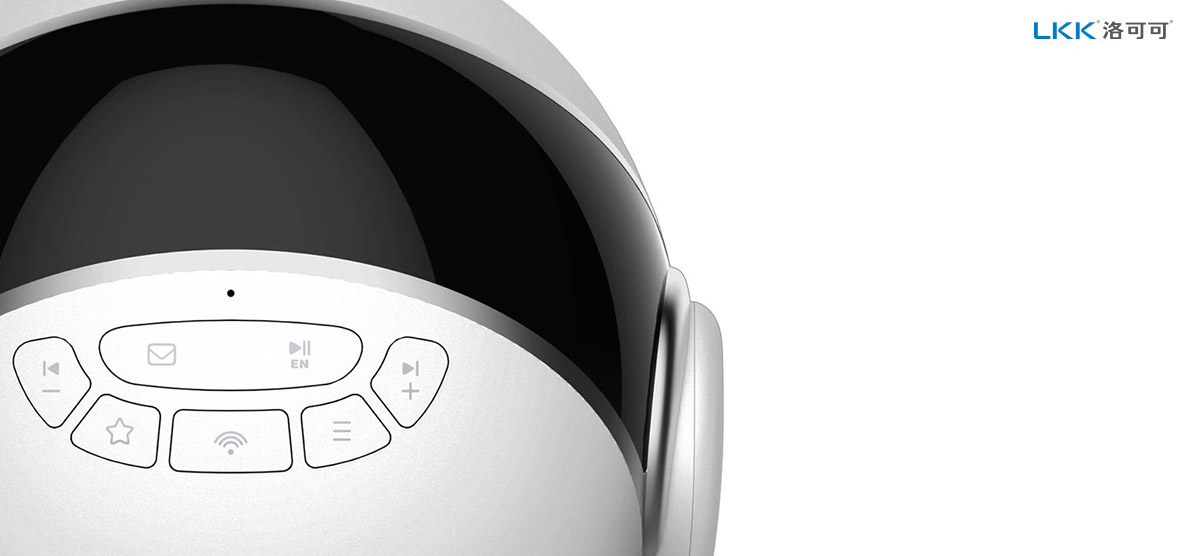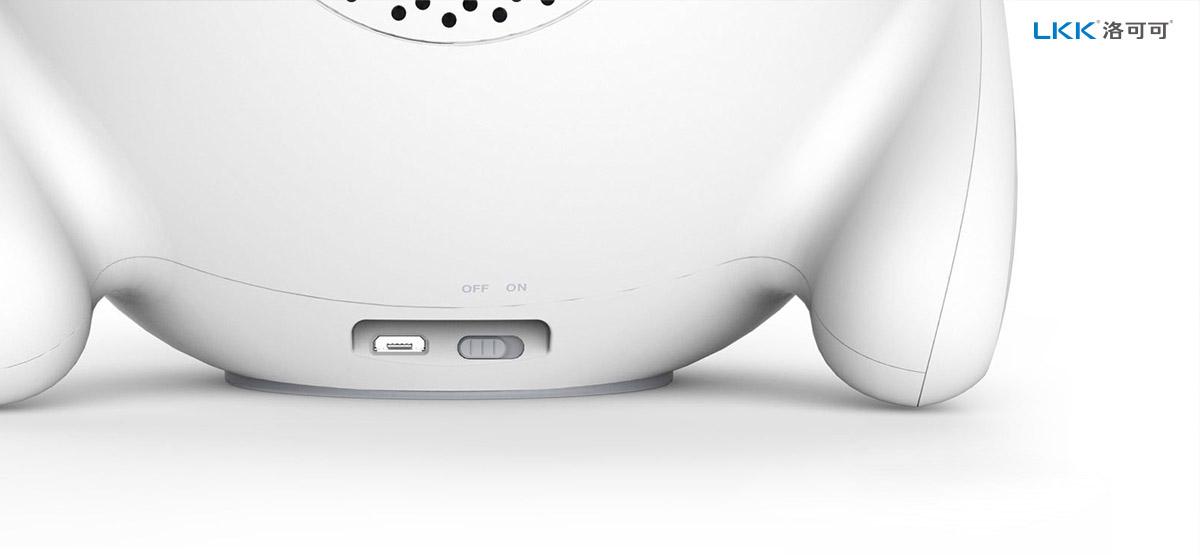 Achievements
The ZIB robot designed by the LKKER SCM team for ZIB solves the problem of child autism due to lack of companionship and provides more attention, care, fun, novelty, education and efficient learning environment, making the children feel the emotional care of their parents everywhere. After released in Silicon Valley, USA, it became the No. 1 brand in sales in the industry.