Background
With advanced reserves of artificial intelligence technologies and a large number of experts in the field of service robots, ROBOT4U TECHNOLOGY has been dedicated to building the world's most advanced service robot. However, with the rapid development of the robot industry, the "homogeneous" phenomenon of robots are present, especially for the public service robots. The differences between products of different companies are hard to tell. These robots are quite similar in appearance. Worse still, their functions are also quite similar and most of them are used in the bank lobby or other service scenarios. Therefore, the robot experience innovation has become a breakthrough point in the robot industry. 
LKKER SCM team took up the challenge of service robot design and went deep into the first line of the service industry to do on-site research rather than directly worked at the appearance design. We combed out the entire user experience process and contact points, made user needs and pain points research for on-site users and concluded the core design concept of the service robots - Cute Technology - through detailed user and strategy analysis.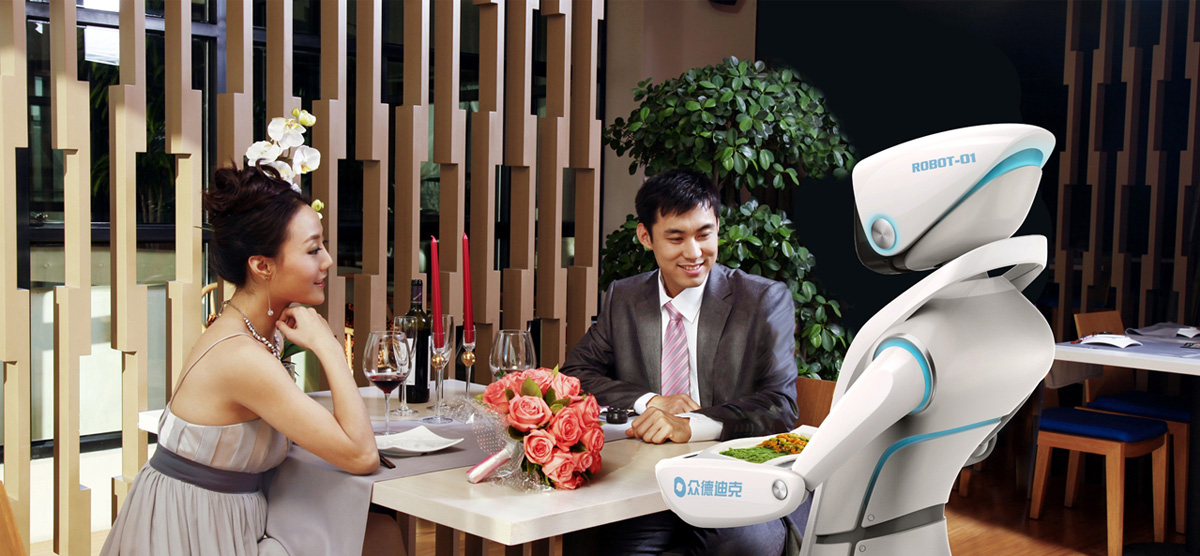 Solutions & Goal
1. We define the style of the service robot as Cute Technology. The term "Cute Technology" is also LKK Design's original style for robots. We successfully delivered a super intelligent robot through in-depth analysis of service process and the relationship between robots and users.
2. In the service scenarios of robots, the character experience that the service robot brings to the user is the most important. LKKER SCM team believes that the most important element of service robot is the elegant service posture, which gives rise to the A4 waist.
3. The concept of A4 waist poses great challenges to the engineering implementation and structural design. How to make the robot chassis more stable and easier to pass through? How to ensure the overall stability of the product? How to make the rotating mechanism more smooth? LKKER SCM has succeeded to come up with the best implementation plans for all such challenges.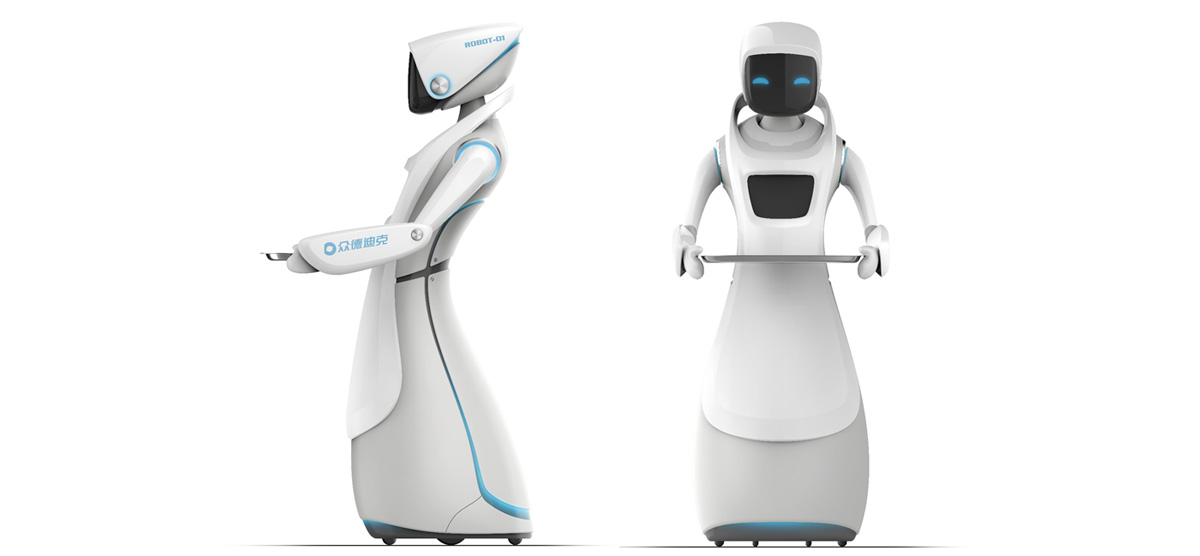 Achievements
ROBOT4U TECHNOLOGY service robot products have been put on the market and providing services in several high-end restaurants. So far, tens of millions worth of products have been sold and the market is in short supply! It has been unveiled at the Milan Expo and the World Robot Conference representing China's advanced robot technology.