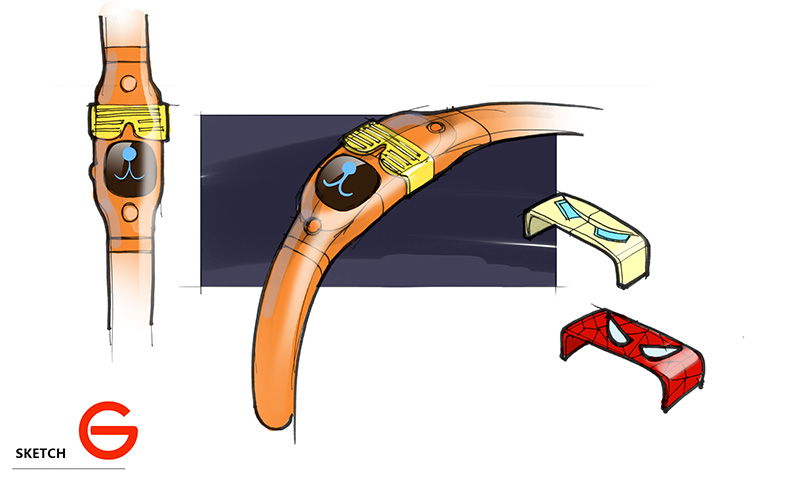 Mango TV invites LKKER SCM to join a design project for the Children IoT Smart Watch. LKKER SCM defines Mango Children IoT Smart Watch as a "Children's Companion", aiming to create a smart wearable product that is exclusive to children, making it easy to use and emotional.
Mango Children IoT Smart Watch Project Story
LKKER SCM has added many unique designs. For example, a small accessory with glasses is added to the appearance. 
LKKERSCM also wanted to create a sense of familiarity with the product. In the color matching of the watch, it is also a known or well-known image. For example, there is a blue color scheme that does not use any Superman logo, but seeing this watch will immediately remind people of the image of Superman.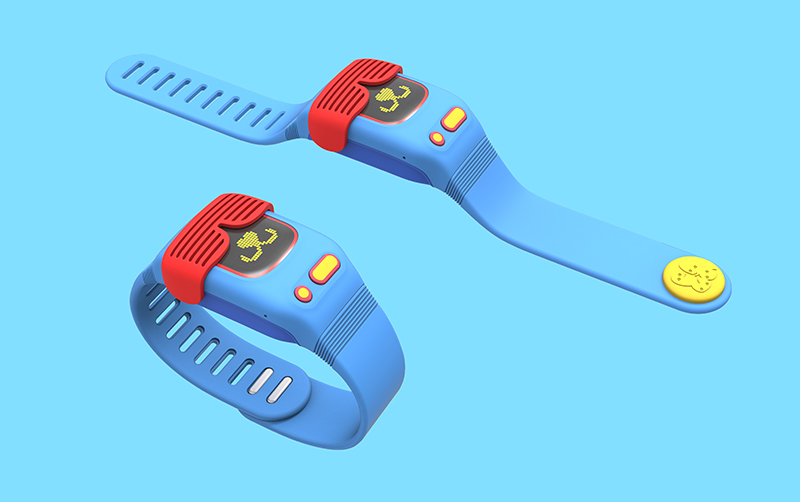 In addition, in order to obtain a more compact space for use, LKKER SCM and the smart watch solution provider overturned the hardware stack many times, and finally got a reasonable watch size. The product uses a 0.66-inch OLED screen with a resolution of 64 × 48 pixels, supports GSM/GPRS/EDGE networks, and has a built-in 500mAh battery with a maximum standby time of 80 hours.
In terms of the material of the watch, the Mango watch is made of medical-grade material, which is safe and comfortable. In terms of functions, it has practical functions such as parent-child intercom, intelligent positioning, calling friends, growing witness, one-key help, remote listening, safety fence, family conversation and so on. Support GPS and base station multiple positioning, allowing parents to grasp the status of their children anytime, anywhere.
This parent-child smartwatch designed by LKKER SCM can be said to be refreshing. It jumps out of the inertial thinking of existing wearable products, cuts in from the parent-child perspective, makes connotation and technology side by side, and allows emotions and functions to follow. This has always been LKKER SCM technological innovation + experience innovation advocated by our mother company LKK Design Group.
Mango Children IoT Smart Watch Product Value
The Mango Children IoT Smart Watch is firstly released on the Mango TV show Where Are We Going Dad and was specially presented by the family of Wei Yang who is an Olympics Gymnast Gold Winner. The product gains positive market feedback from the media and the children product market.