Due to the rapid expansion and development of the industrial Internet industry, the demand for clean energy storage equipment and clean energy applications is growing. The energy storage product market has become highly homogeneous and nowadays industry players have to pay higher attention to product design.
LKKER SCM (below called LKK), which is under the LKKdesign group, has always provided forward-looking market insights, continuous product design breakthroughs, and supply chain resources to help more energy storage new products to successfully launch and scale up in the market. We continuously promote the development of the energy storage industry by fulfilling increasingly iterative function development needs and improving products through human-centered design thinking that meets various usage scenarios in the market. What's more, LKK is excel in changing the stereotype of the previous energy storage product and making innovative design breakthroughs to make clean energy storage new products look more technological and fashionable.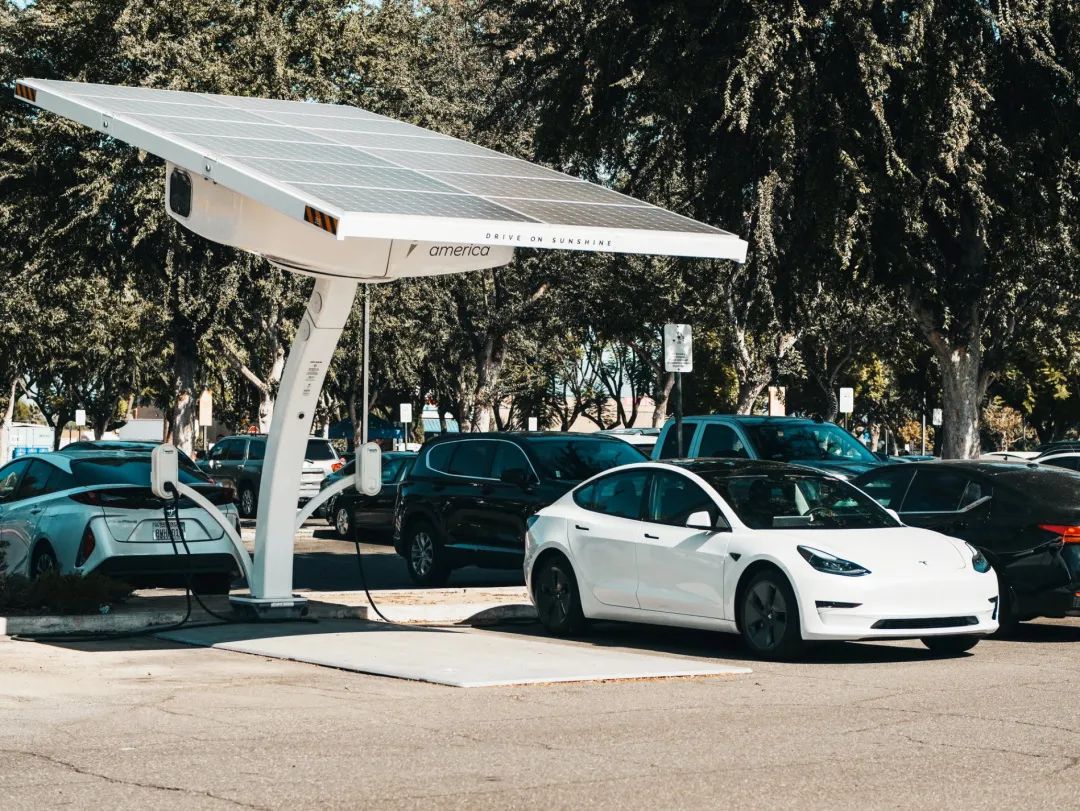 Storion Energy SMILE5
Storion Energy is a U.S.-based company that operates in the technology industry. It is a spinoff of R&D innovator, ITN Energy Systems. Storion Energy is committed to changing the future of household energy supply and usage. It is growing to become world-class energy storage and industrial internet company to realize the goal of "energy creation, energy storage, energy-saving, energy intelligence", so that clean energy can benefit the world to the greatest extent.

SMILE5 is one of the contracted product design projects between Storion Energy and LKK Shenzhen Team. It has achieved great success in the energy storage market. SMILE5 is a human-computer interaction interactive system and energy management system, allowing users to easily grasp energy information.
The LKK design team participated in the product design of SMILE5, breaking the traditional rigid design of home energy storage in appearance, adopting a modern and simple style design, integrating it into the home environment, and redefining clean energy application in the new era. The product won the 2018 Red Dot Design Awards and iF Design Awards for its outstanding appearance and innovative functional design.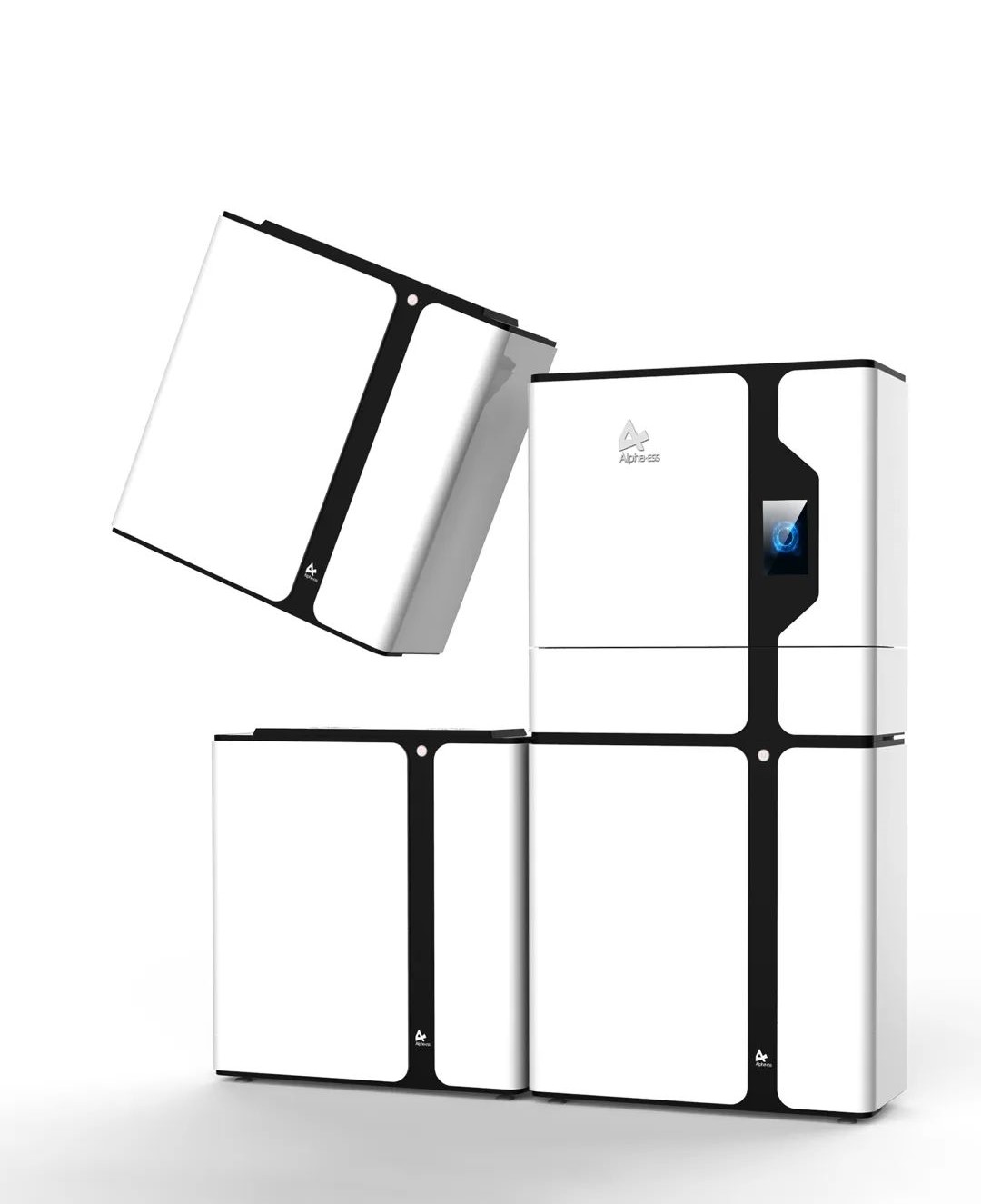 In addition to showing design aesthetics, SMILE5 adopts a modular design in the product mechanical design. It is assembled by expanding battery modules like Tetris, which not only facilitates manual disassembly and assembly but also reduces transportation costs, greatly improving work efficiency and reducing labor costs. At the same time, the intelligence of SMILE5 is that it can not only provide power support for household consumption but also monitor the system through the app, which is convenient for users to master the electricity consumption of the home outdoors.
For some occasional emergencies, such as power outages, the integrated UPS (uninterruptible power supply) of this management system successfully ensures the normal operation and continuous power supply of household consumption, realizes a true 24-hour uninterrupted power supply, provides clean energy available at any time, and promotes low carbon sustainable lifestyle.
The product is manufactured by one of LKK suppliers - Alpha ESS Co., Ltd.
YOSHOPO Portable Power Station
YOSHOPO is a portfolio company invested by world-leading battery company Contemporary Amperex Technology Co., Limited (CATL). YOSHOPO adheres to the firm belief of "becoming the world's leading smart energy solution provider".
At present, large-capacity energy storage power stations on the market generally have problems such as large size, heavy-weight, inconvenient storage, carrying, low power, low capacity, short battery life, and insufficient battery safety. At the same time, consumer groups are increasingly showing family-oriented and all ages related features. YOSHOPO cooperates with the LKK design team to create the YOSHOPO portable power station, which integrates high safety, high power, long life, and long battery life features. It is a product suitable for self-driving travel, outdoor camping, emergency rescue, and other scenarios, which effectively solves a variety of outdoor power supply needs.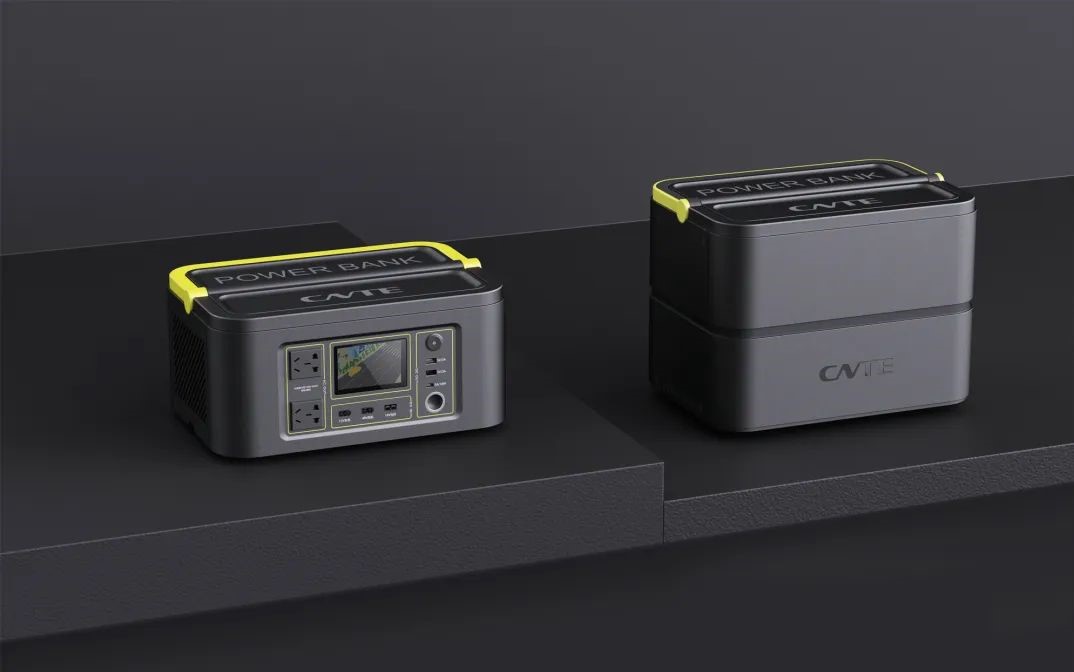 YOSHOPO portable power station, equipped with CATL (Contemporary Amperex Technology Co. Limited) lithium iron phosphate battery in compliance with electric vehicles industry standard, supports 3000W high power continuous output t and adopts the human-centered design of splitting the "electric" module and "control" module, allowing users to do stack products or change two modules according to their needs. The positional relationship between these two modules can match various transport spaces and storage scenarios, effectively realizing the lightweight of energy storage products and the improvement of portability.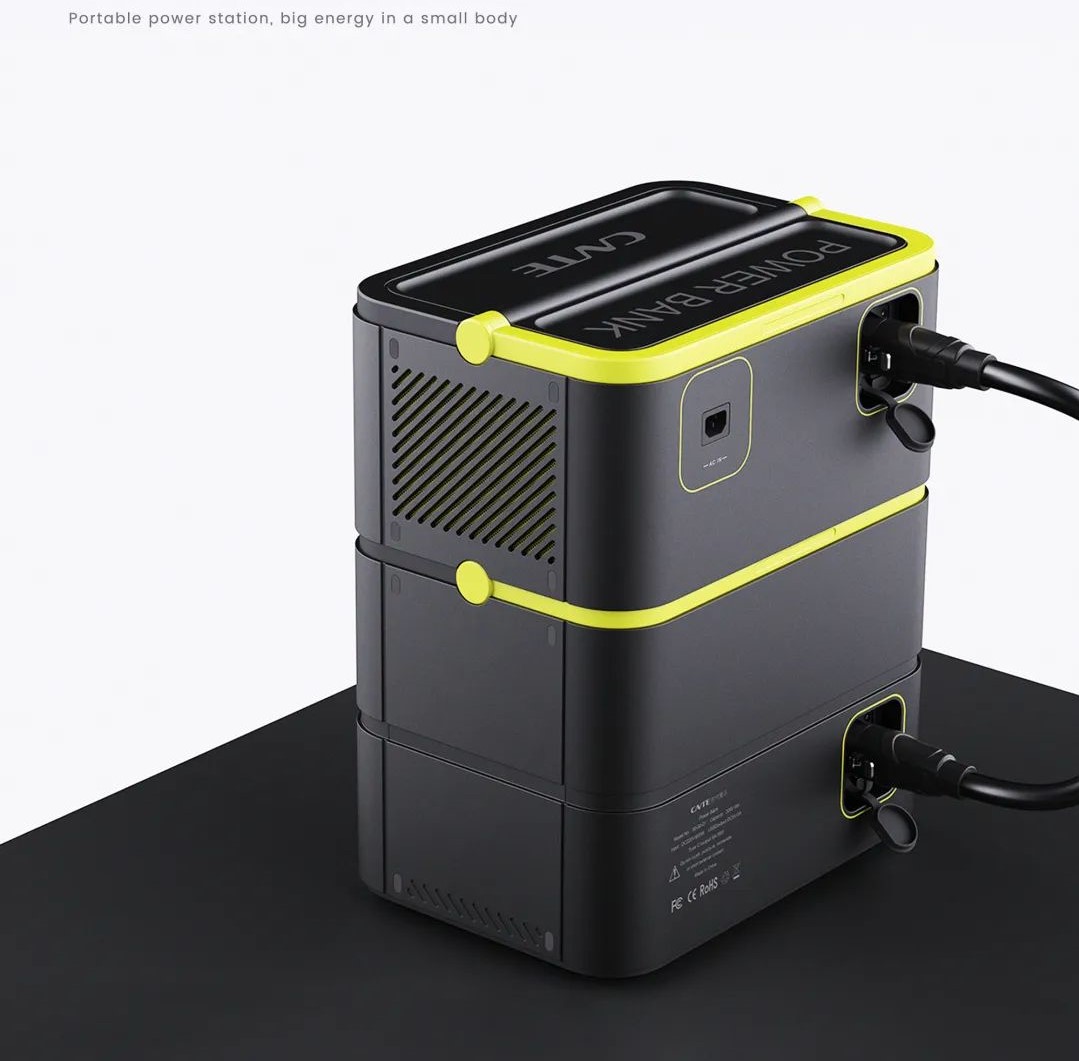 In terms of appearance, the LKK design team adopts the ultimate and simple cube design, which is not only convenient for users to store, but also has a rounded chamfer design, which greatly increases the affinity of the product; at the same time, different surface treatment processes are used to visually layer the appearance of the product, effectively highlight the product texture and sense of stability, and the configuration of the long handle will provide a better experience for users of all ages and genders.
CHOCOLATE Modular External Battery Pack
CHOCOLATE Modular External Battery Pack designed by LKK has a chocolate-like appearance and size, magnet-adsorbing splicing, magic rotation, and free-combination sharing and charging, giving the battery pack new aesthetic connotations and usage scenarios.
CHOCOLATE Modular External Battery Pack adopts the world's first patented combined design. The product uses magnet adsorption, just like chocolate, to supply energy for users, and users can freely choose the amount according to charging needs. This breakthrough innovation is convenient for users to use and store.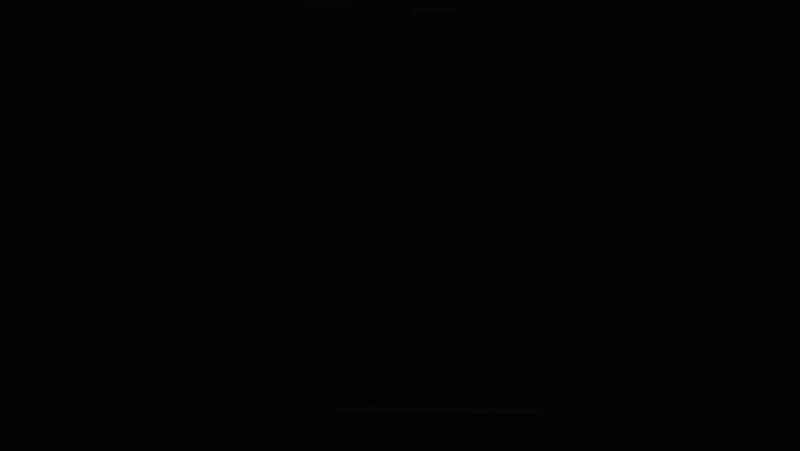 In order to ensure the perfect realization of the "combined" product structure and meet the requirements of the safety standard of 3 series batteries, the design team has undergone various processes such as mold stretching, polishing, sandblasting, and anodizing to realize the combination of product design.
At the same time, through the continuous discussion and experimentation with the LKK design team, the risks that may arise in the use of the product have been avoided, and the product has successfully launched in the market.
The products are manufactured by one of LKK 's suppliers -  Hong Kong Mricetechnology Co., Ltd, and won Red Dot Design Award 2013. It becomes a pioneer product design in the battery industry and a lot of industry players also borrow the idea of modular and swappable battery packs in their product lines.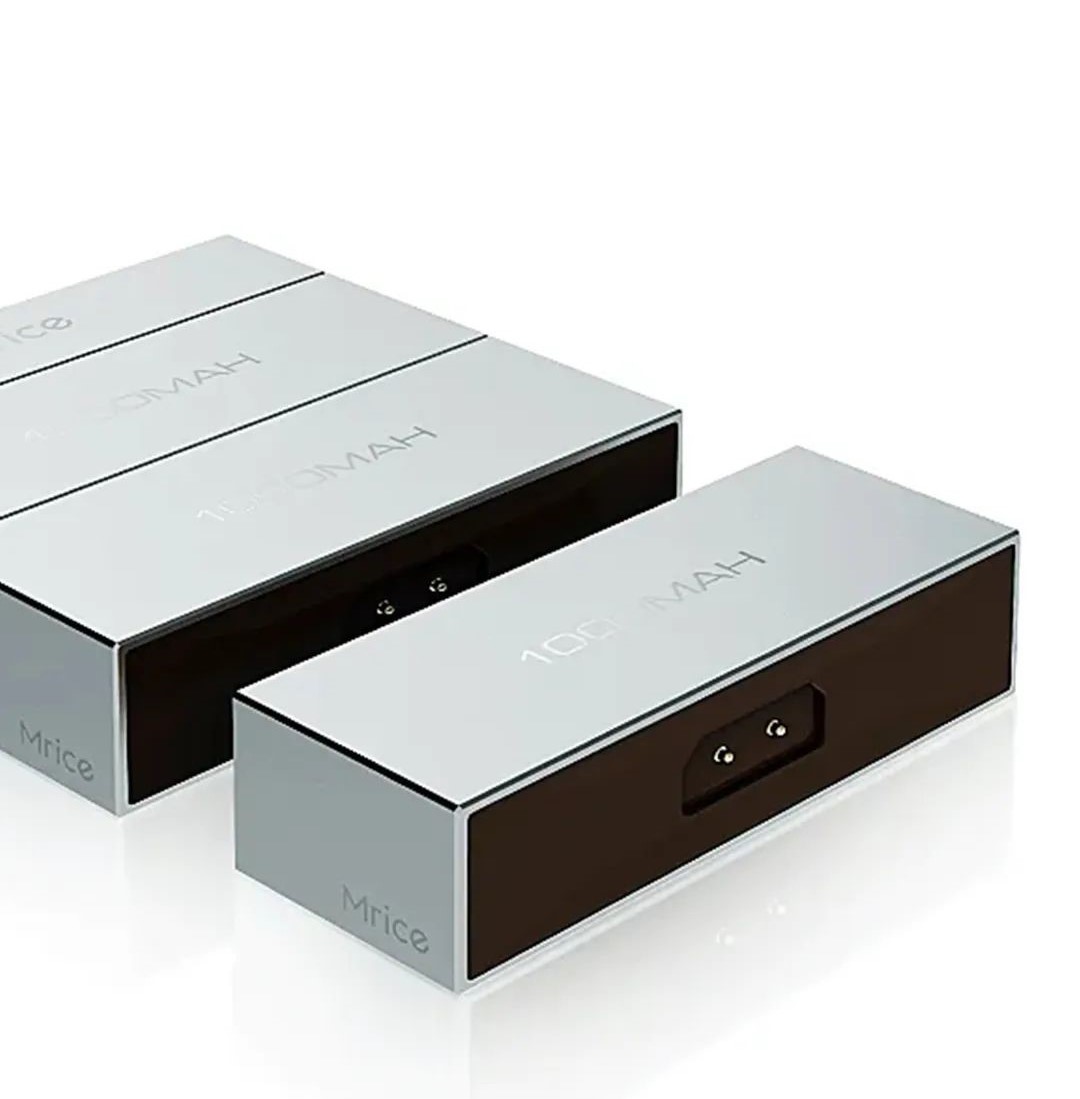 LKK GaN 65W Fast Charger
LKK GaN 65W Fast Charger is a product designed, developed, and manufactured by LKK and directly branded under the name of LKK. 
In the process of product design, the LKK design team starts from the user value, fully considers the user's usage needs and usage habits, and conducts a human-centered design on how to use it and the user experience.
As new technology in charging energy, the gallium nitride charger came into being in recent 3 years. From strategy to design, from design to mass production, the LKK design team created an exclusive gallium nitride fast charging charger for mobile game players—— LKK GaN 65W GaN Fast Charger.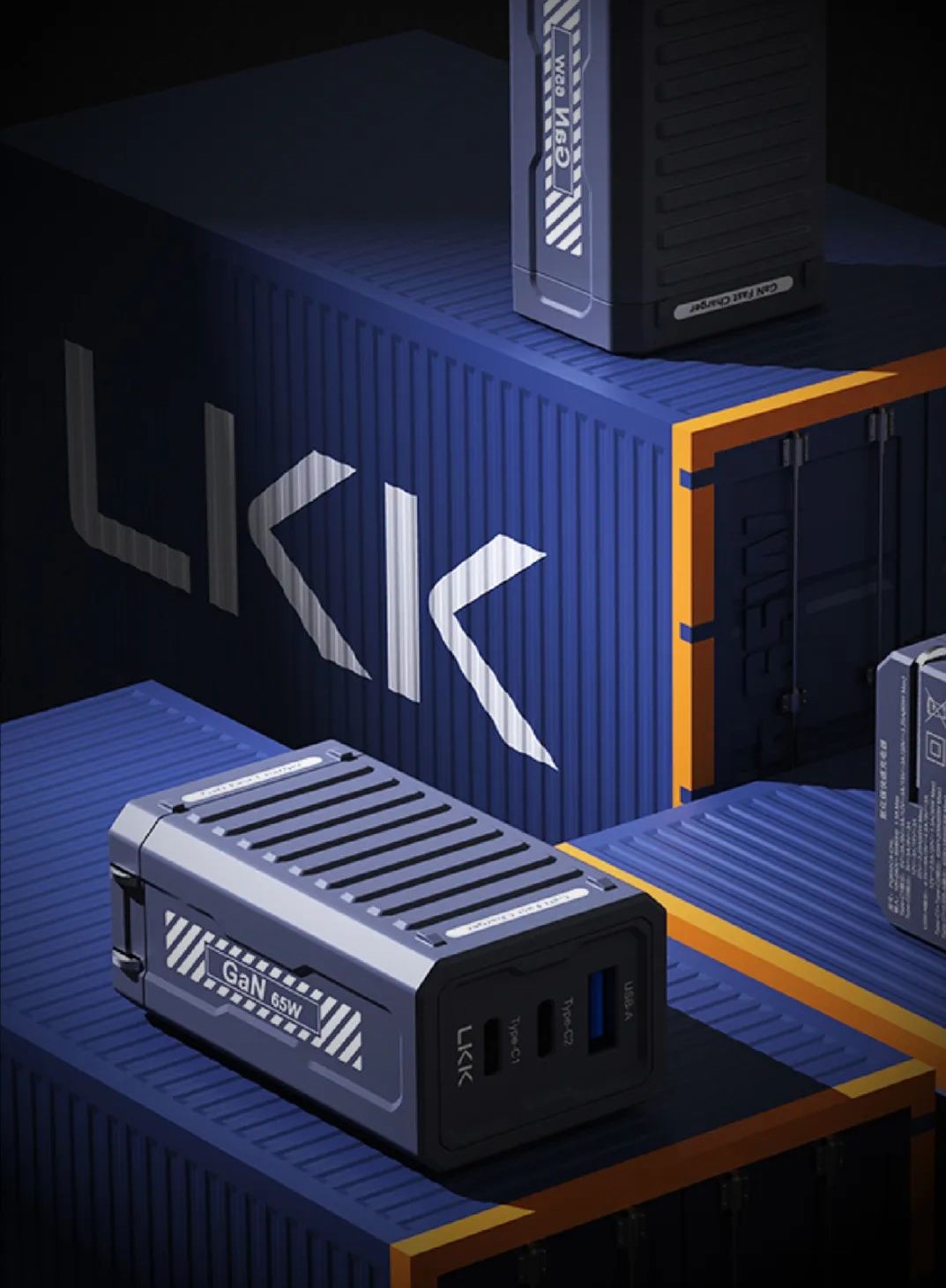 First of all, the LKK design team fully considers the multi-faceted needs of mobile game players in terms of function fulfillment. Starting from the user's experience, a lot of thought has been spent on design and craftsmanship, using 8-sided unique silk screen printing, 4-sided row mold design, PC raw material for pellet injection, slot design, etc., all just for the sake of good hand-held texture.
At the same time, the 90-degree pin design saves space for storage, and can also protect the plug from twists and turns; The design of 3 power inputs and multi-port synchronous output perfectly realizes one machine for multiple purposes and supports fast charging from mobile phones to tablet computers.
The dual cooling design of intelligent temperature control and high thermal conductivity silicon can completely avoid the overheating phenomenon when charging for too long.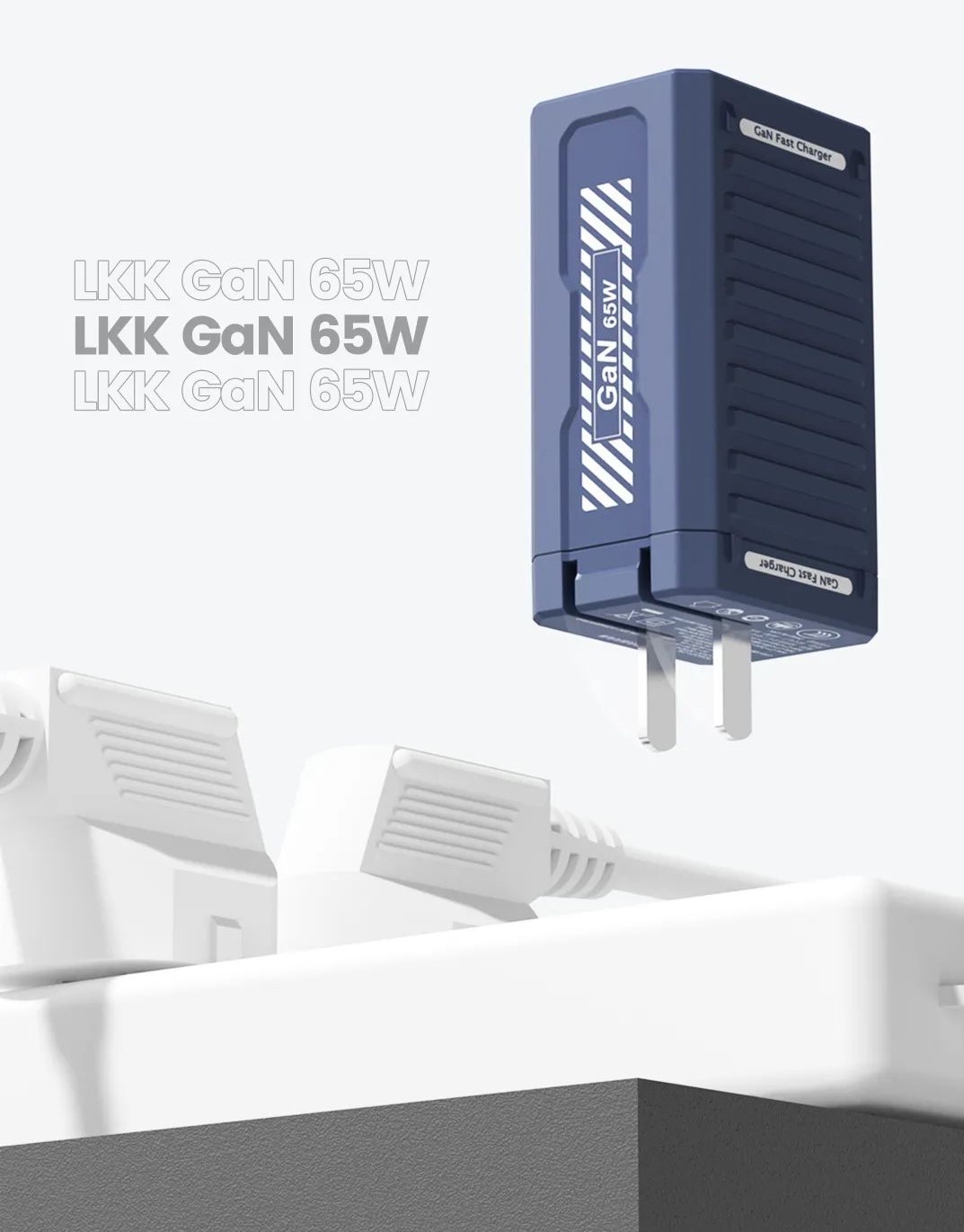 If you have an energy storage or charger design, development, sourcing, and manufacturing project, please contact lkkerscm@lkkdesign.com.
About LKKER SCM
LKKER SCM Co., Ltd is a member company of LKKdesign Group, 100% owned by LKKdesign Group which is founded in 2004. LKKER SCM is a one-stop product development and customized supply chain solution provider. We offer services from design to manufacturing covering industrial design, mechanical design, electronics engineering, rapid prototype, tooling, pilot production, and mass production. LKKER SCM has been recognized as Indiegogo Recommended Prototyping & Manufacturing Expert since 2019.
LKKdesign Group is a regular product design award winner worldwide. Being the largest and top-tier design house in China, LKK has won 521 design awards since company establishment. LKKdesign is recognized as the National Industrial Design Center by The Ministry of Technology since 2013. Key investors of LKKdesign include Fortune Capital, China Culture Industrial Investment Fund, and Green Pine Capital Partners.
LKKER SCM partners with you to develop your product and get it to market quickly, efficiently, and economically. We have the design expertise, engineering knowledge, and manufacturing know-how to tailor solutions that work for you and your product in these sectors:
Turnkey designs

Electronic Design

Mechanical Design

Assembly Process Design

Metal & Plastic Enclosure

DFM

Certification Support

Prototypes Builds

NPI Project Management

Supply Chain Development

Cost Down Solution

Alternatives Solution

QC, QA, and Delivery

Manufacturing Operation

Supplier Management

Presence in China

Transfer to High Volume Manufacturing

Ship Direct to Customers