Background of the project
 "Classification and recycling" is not a new issue. The so-called "classified recycling bins" can be seen everywhere in communities, shopping malls, office areas, schools, etc. but with little effect. How to make people consciously carry out garbage sorting and recycling in specific application scenarios, or how to guide people to develop "classification and recycling" living habits, has become the starting point for the product design of LKKER SCM team to develop ZHANGYU Recycling Cabinet.
The ZHANGYU Recycling Cabinet is based on smart classification system. It mainly sets up intelligent recycling stations for waste and idle items in residential areas, office buildings, schools, etc., and collects waste paper, plastics, used textiles, glass, batteries and other wastes from the public.
Product Description
Nowadays, this product has the following characteristics:
(1) The appearance is fashionable and the classification is complete. LKKER SCM helps to analysis of the most recyclable waste in life, refines the recycling category, and sets up six categories of recycling bins, including paper recycling, fabric recycling, kitchen waste recycling, etc. 10 sorting and recycling ports, even glass bottles, bulbs, long tubes, batteries, etc., which have nowhere to be placed, can be found in the exclusive position of ZHANGYU Recycling Cabinet.
(2) Through the Tiny Application, APP, WeChat public Subscription as the carrier to complete the construction of the IoT intelligent garbage classification system, through the garbage classification big data analysis, dynamic display of operational status, real-time display of user data;
(3) Based on the smart garbage bin, it can be collected without special bags, unattended, and the garbage collection is completed in one click;
(4) Automatically complete data collection, calculation, summary, and fine waste sorting uploading cloud servers through terminals and intelligent electronic scales to fully utilize the advantages of online platforms and integrate online and offline industrial resource services.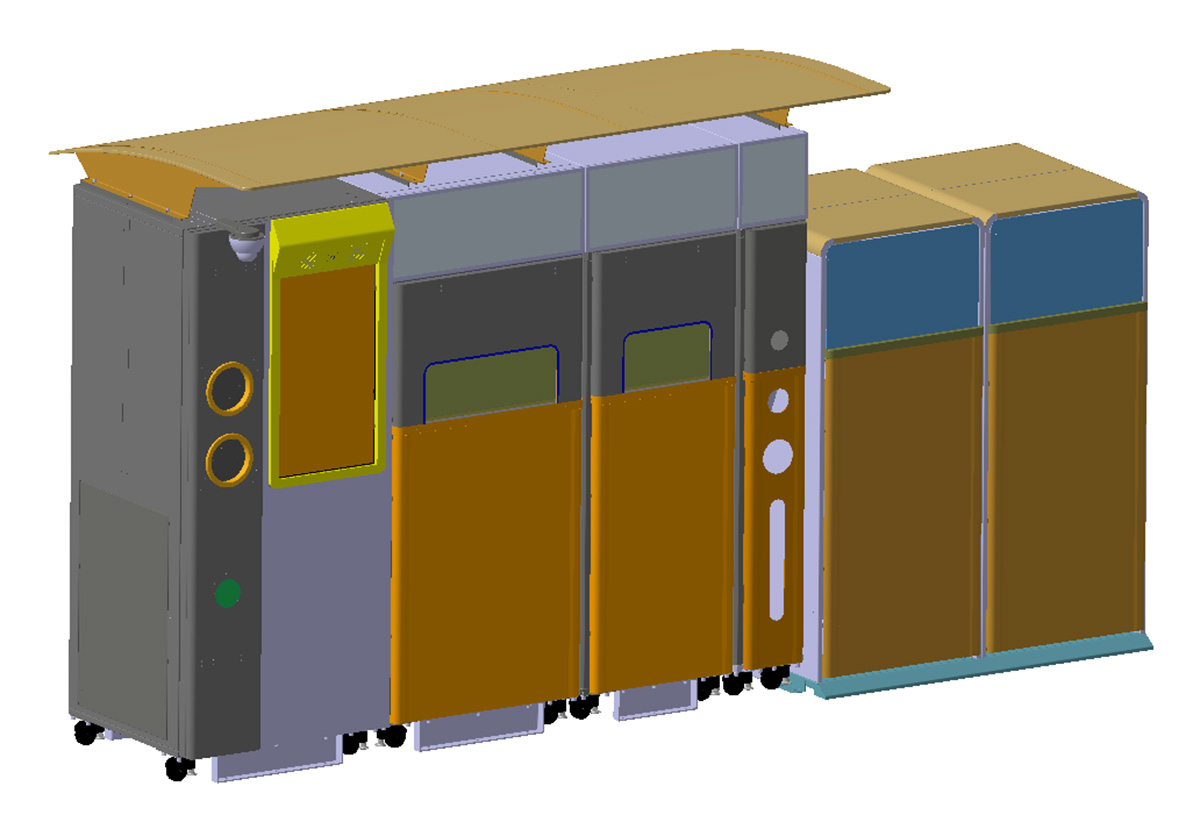 The services we provided
For this project, we provide customers with a series of services including industry design, structural design, brand design, internal research and development, product strategy, UED and supply chain management.
LKEKR SCM project highlights and solutions
(1) The overall cabinet adopts the splicing assembly method with weak strength, and the whole frame structure is improved by the upper/lower and left/right welding to improve the strength problem;
(2) The waterproofness of the whole machine is poor and this problem is improved by playing Styrofoam;
(3) The main drive mechanism is noisy, and the gear and screw mechanism are changed to belt drive.
SCM Service Values/ Market Feedback and Results
   Putting daily waste of household into the recycling bin can not only realize the recycling of resources, but also get cash back, turn waste into treasure, and protect the environment.
    The intelligent garbage collection system is also equipped with a real-time monitoring screen, which can monitor the garbage reduction in real time through it, so that where the garbage comes from, where it goes, and finally becomes what is clearly visible, providing data analysis for recycling of renewable resources in accordance with.
The ZHANGYU Recycling Cabinet is not only a functional product for recycling waste. The LKKER SCM team is more willing to create a new one that can change people's lifestyles, guide people to practice environmental protection concepts, make environmental protection easier, and make the world a better place.
Latest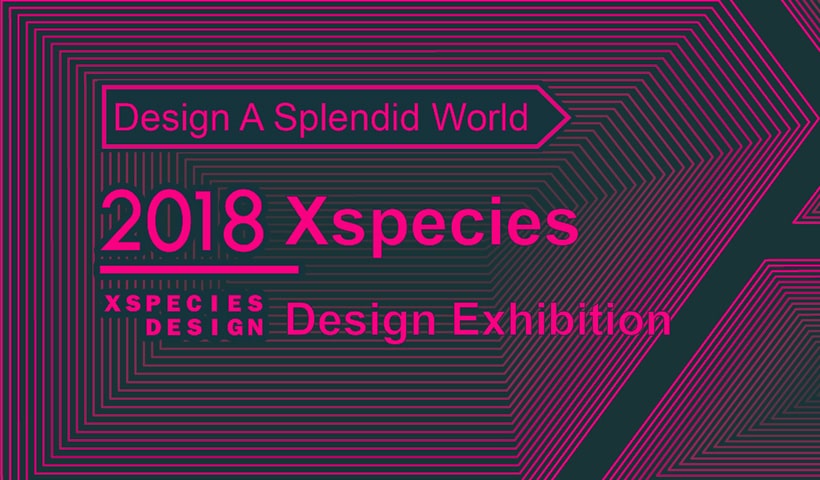 June 2021
On September 20th, the 2018 Beijing International Design Week Design Expo was officially opened at the Beijing Agricultural Exhibition Center, which was co-sponsored by LKK Innovation Group (hereinafter referred to as "LKK") and LKKER (LKKER) sharing design platform.