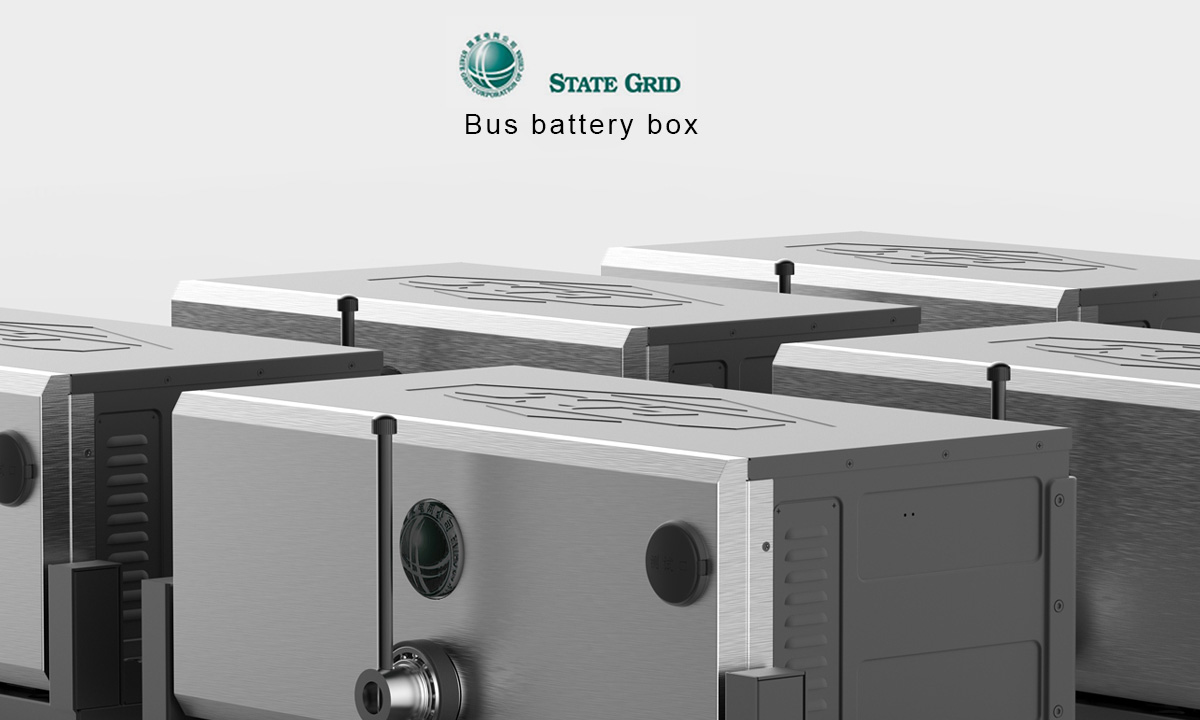 Background
XJ Group Corporation is a directly affiliated industrial unit of State Grid Corporation of China. It is a large-scale backbone and leading enterprise in China's power equipment industry. Its products cover all aspects of power systems including power generation, transmission, distribution, and electricity, ranging from primary and secondary line, high and medium voltage and AC and DC. It is the most competitive power equipment manufacturer and system solution provider with the strongest comprehensive supporting capacities in China.  This product is a safe and reliable bus battery box installed via robot and is easy to install, repair, unlock.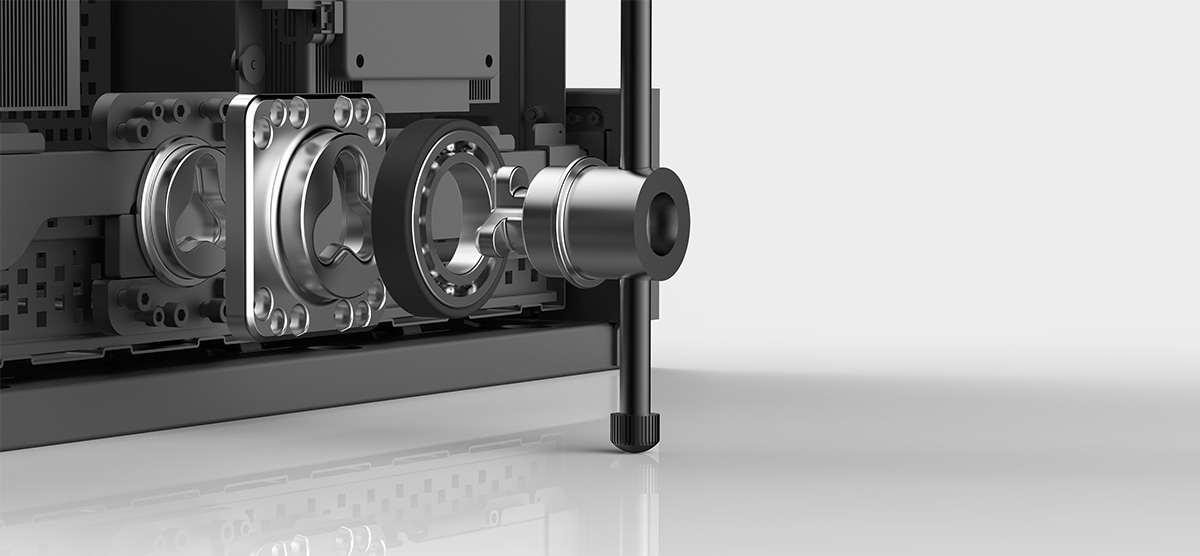 Solutions & Goal
1.Considered the error of manufacturing; the battery box cannot have activity allowance when fixed in the battery rack and in the meantime should ensure that the mechanism works at the dead point. The design team decided to put a layer of elastic gum on the contact surface of the locking plate and lock sleeve to leave certain amount of allowance when the locking plate locked in and ensure the elastic gum have small activity when the battery swings under stress.
2.In order to ensure the locking plate can be smoothly inserted and the power of the robot to turn the key is not too strong, the contact surface of the locking plate and the elastic gum are curved; besides, in order to reduce the torque of the robot rotation, the design team considered to use a bearing for the colonnette to ensure smooth rotation. The inner bore of the bearing is considered to be tightly fitted, or a snap ring is to be added at the top of the bearing for axial positioning.
3.The fan outlet is designed with a round hole, and the fan itself has a filter screen. The appearance is not ugly, and the processing difficulty is reduced.
4.The battery rack is made into tray type, with the two sides remaining as short as possible. The left and right lock sleeves and the left and right guide wheels are directly mounted on the square steel at the bottom.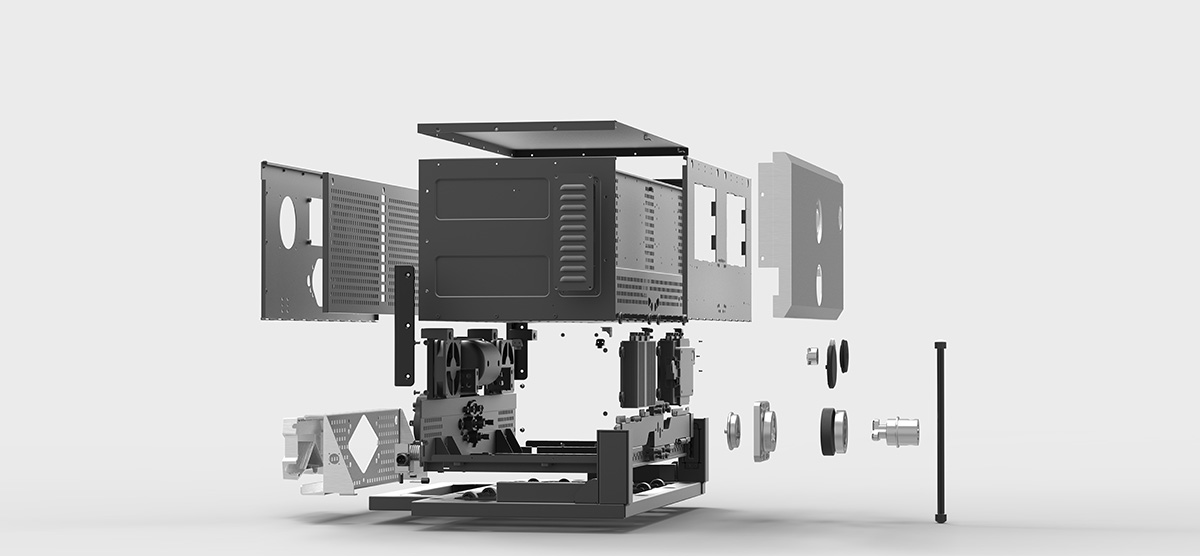 Achievements
The standardized design of the battery box allows it to be used in various electric buses and buses; automatic servo tracks the vehicles to change the battery, which reduces the requirements for drivers. Bus drivers are only required to drive directly into the lanes for battery replacement; high-speed mechanical vision positioning battery box replacement allows replacement of multiple sets of battery box at the same time; centralized control of intelligent battery replacement allows local and remote control and unmanned replacement, thereby greatly reducing staffing.
The battery-rent mode allows the vehicle to be separated from the battery and reduces the cost of the user's purchase, and is beneficial to the promotion of the electric vehicle. Centralized management and maintenance of the battery as well as the stagger utilization extend battery life. The promotion of electric vehicles has significant social benefits.