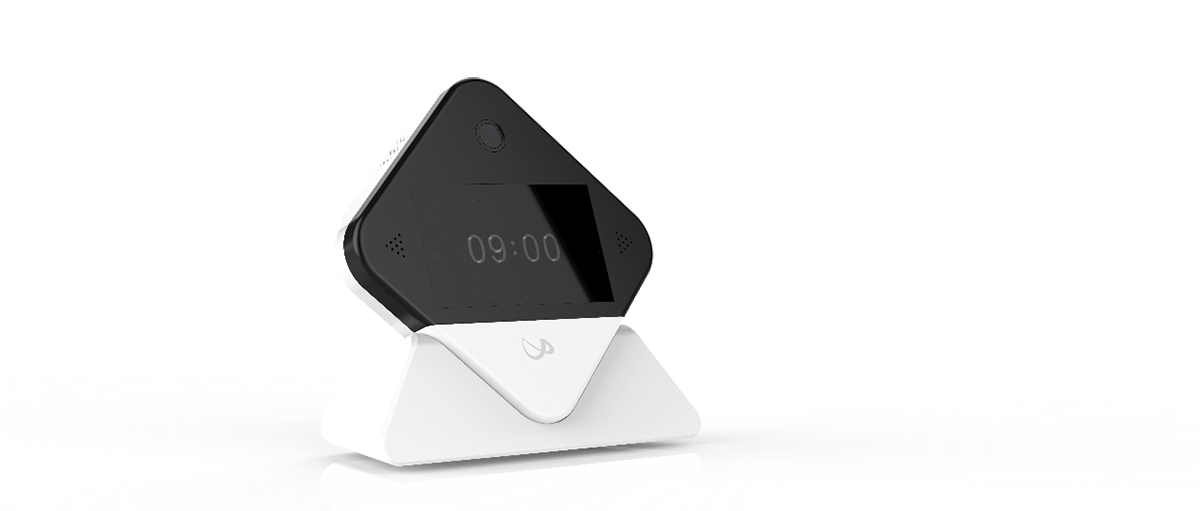 Product Info
Uface is a face recognition system based on the uni-ubi algorithm originally developed by Uni-Ubi. The main feature of this product is that it can realize the functions of attendance registration, visitor registration and access control under face recognition mode by pre-recording individual name, image and other information. The recognition speed is shortened from 3-5s to 0.01s, and the recognition rate is up to 97%, which is much higher than other similar products. One can view and modify user data at any time through the APP and cloud back-end, as well as generate attendance and visitor lists. It enables intelligent experience in new office scenarios.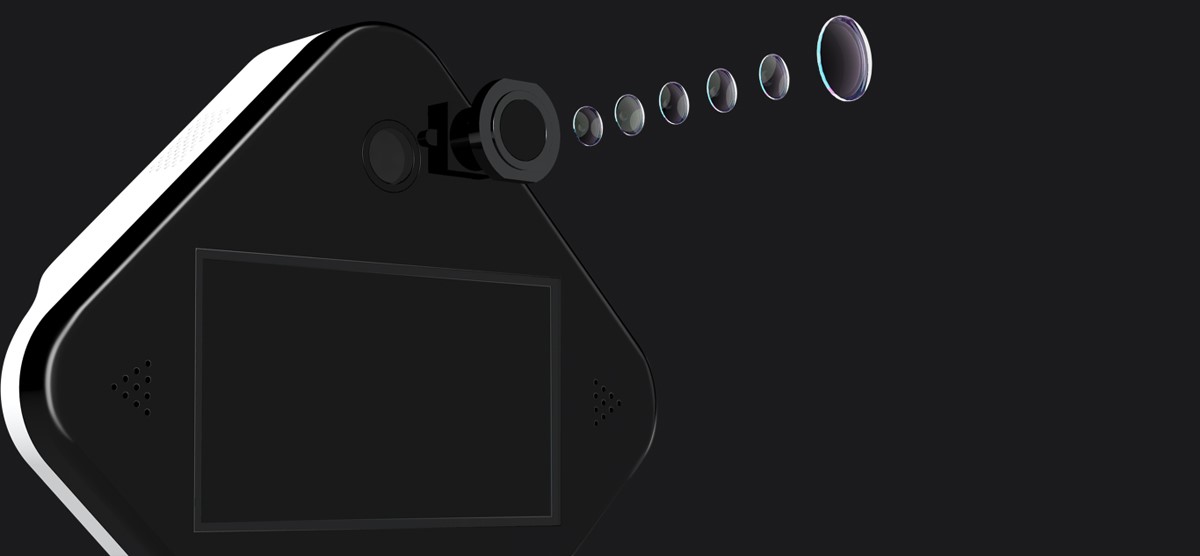 Solutions & Goal
The hardware prototype function of this product has been basically realized. The problem is how to ensure that the LED lamp panel and the face shell 2 do not shade at close range. We improved the mold structure to ensure reduction of design, added texturing to the upper and lower mold faces of shell 2 and 0.25% frosted powder to the translucent PC materials to achieve a diffusion rate of 95%+, and a light transmittance between 85% and 93%. By effectively adjusting the diffusivity and light transmittance, we solved thes problem perfectly.
1.Designed with F2.0 aperture, large size WDR image sensor to collect each key information more clearly.
2.There are 20 white LED inside with soft lighting and the human body light sensor effectively brightens the skin color to ensure same clarity even in the evening and rainy days.
3.product can be placed using a desktop base or wall-mounted with a support.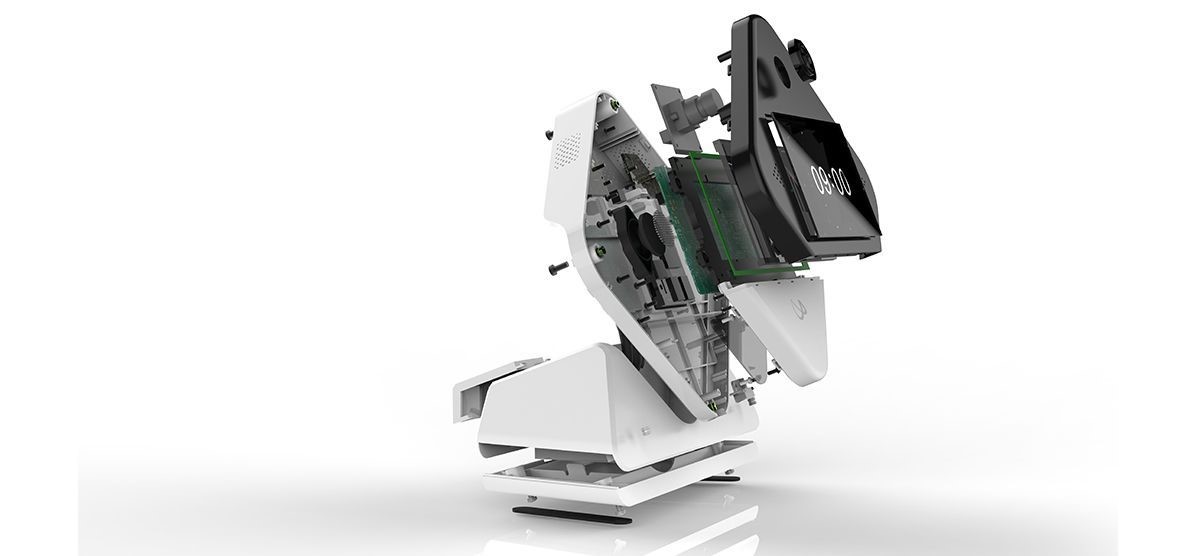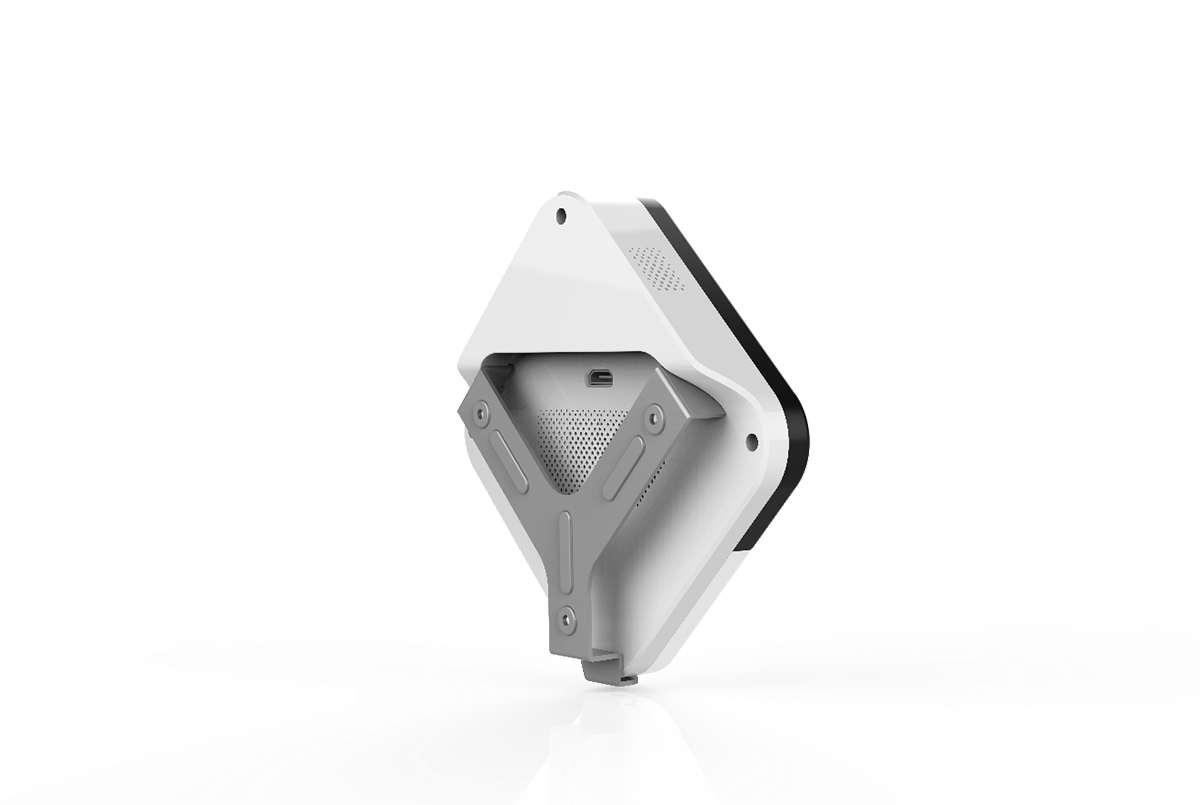 Achievements
The product combines the suitability of material selection, the rationality of structural design and the processing convenience and economy of mold design, which perfectly restores the product design and meets the functional requirements of the product. The emergence of Uface marks a revolution in the office scenario in the intelligent era.