Sodaology Sparkling Water Soda Maker is a home appliance designed by LKK Design (LKKER SCM's mother company) won multiple industrial design awards including Golden Pin Design Award 2021 in the kitchen & tableware sector, Design Intelligence Award 2021, the Good Design Award 2021, and the iF Design Award 2021.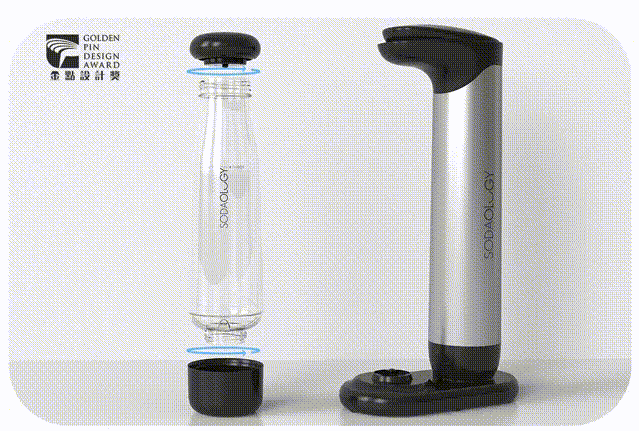 July 2020 - Idea & Soda Maker Product design (industrial design) by LKK Design
Aug - Dec  2020 - Soda Maker Prototypes built by LKKER SCM (LKK Design subsidy)
Feb 2021 - Pilot production run by manufacturer Pureza (a gas supplier)
Jun 2021 - Launch on Kickstarter for crowdfunding
Jun 2021 - Mass Production
Jul 2021 -  Global Shipping and launch on multiple retail channels
Jan 2022 - Showcase at CES 2022 and Las Vegas TV channels by LKKER SCM
The product concept of Sodaology Sparkling Water Soda Maker: 
Sodaology Sparkling Water Soda Maker product design saves gas and water. It reduces reusable bottles as an environmentally friendly product. 
Sodaology Sparkling Water Soda Maker produces soda drinks with no sugar, no fat, and no calories, equal to the highest quality carbonated water on the market.
The portable features allow unlimited drink and taste options. Sodaology Sparkling Water Soda Maker product design requires no electricity or batteries, which reduces weight and increases user applicable scenarios.
The product design highlight of Sodaology Sparkling Water Soda Maker:
#Bottom Air Bleeder  #Detachable Design - Easy Washing #Wide Mouth for Everything
Sodaology Sparkling Water Soda Maker has a unique bottom air intake structure, which can better incorporate CO₂ gas into the beverage to obtain a carbonated beverage with better solubility. The product is specially designed with a large bottle mouth, and users can quickly and freely make a variety of personalized healthy bubble drinks. At the same time, the structure of the soda water bottle can be completely dismantled, which is convenient for users to thoroughly clean the food contact parts and ensure hygiene and safety.
The bottles of Sodaology Sparkling Water Soda Maker complete FDA certification and various food grade tests.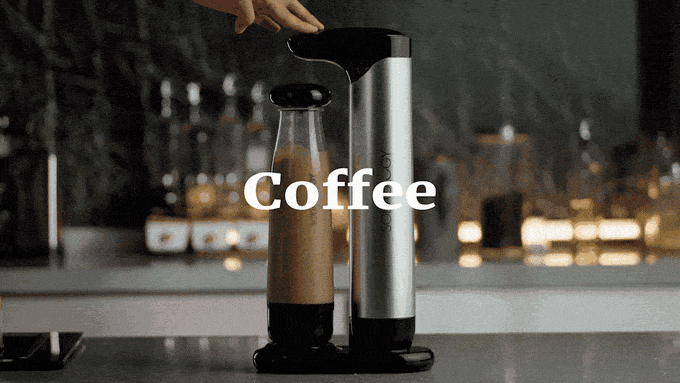 ABOUT LKKdesign
LKK Design is an industrial design expert in the kitchen & tableware home appliance design industry. 
Since its establishment 18 years ago, LKK Design Group has adhered to the user experience as the core and is committed to providing customers with overall innovative solutions in the industry. Guided by the iterative update of the market and technology, its business has penetrated into intelligent robots, consumer retail, transportation, medical, and health care, cultural creativity, public infrastructure, and other fields. And it is committed to providing enterprises with one-stop innovative services, including product strategy and research, industrial design, mechanical design, brand design, cultural and creative design, interaction design, service design, product development, and supply chain management (known as LKKER SCM).
In 2013, LKK Design was selected as the first batch of "Industrial Design Centers" recognized by the Ministry of Industry and Information Technology. Serving more than 100 of the world's top 500 companies and more than 200 of the domestic top 500 companies, successfully developing more than 1,000 products for customers, taking "customer achievement" as the highest value, and committed to becoming an explorer and practitioner of the future trend of the design industry.
ABOUT LKKER SCM 
LKKER SCM is a member company of LKKdesign Group, 100% owned by LKKdesign Group which is founded in 2004. LKKER SCM is a one-stop product development and customized supply chain solution provider. We offer services from product design to manufacturing covering industrial design, mechanical design, electronics engineering, rapid prototype, tooling, pilot production, and mass production. LKKER SCM has been recognized as Indiegogo Recommended Prototyping & Manufacturing Expert since 2019.
LKKER SCM partners with you to develop your product and get it to market quickly, efficiently, and economically. We have the product design expertise, engineering knowledge, and manufacturing know-how to tailor solutions that work for you and your product.
ABOUT Golden Pin Design Award
Reference:
Sodaology Soda Drinks DIY Machine CES 2022 Highlight Exhibited Product From LKKER SCM
LKK Product Development Case Soda Drinks DIY Maker Product Demo
We provide one-stop product development services, including industrial design, mechanical design, Electronic Design(Hardware), firmware design, rapid prototyping,small batch production,DFM,Mold design and manufacturing, Validation&Certification,  mass production, etc