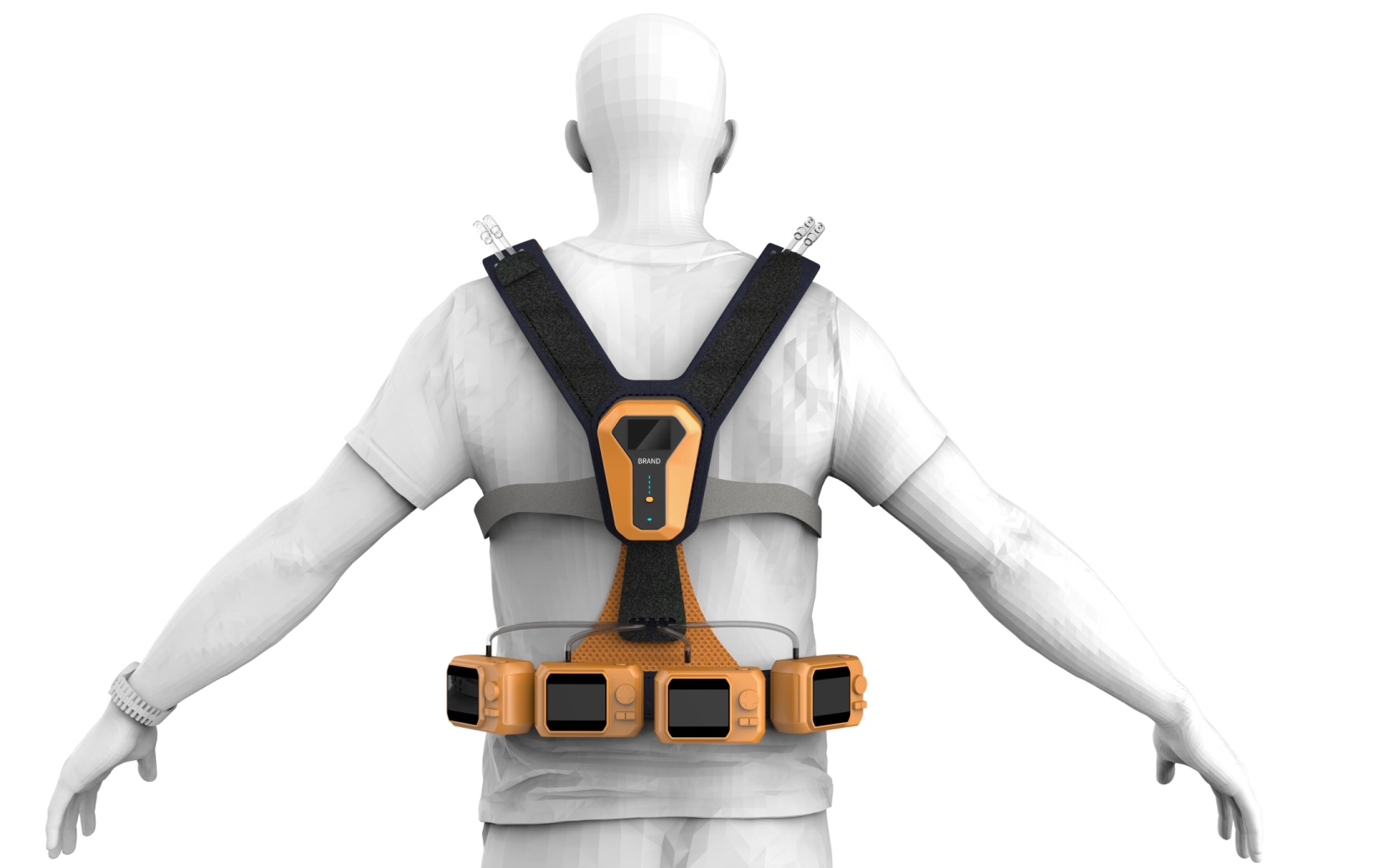 Project background
National/local policies: At the end of 2019, new limit     standards were introduced, and government departments such as occupational defense institutes also increased supervision. And at the beginning of 2020, the country began a new year of occupational health surveys, increasing the requirements for monitoring. Higher quality control requirements are put forward for on-site sampling.
Product introduction
 In order to facilitate the wearing of individual samplers, and to achieve rich management functions, in response to strict quality control requirements. Design intelligent wearable accessories, and use IoT boxes to realize functions such as data upload, collaborative control, and trajectory tracking of occupational health individual sampling; Cooperate with the sensor module to realize the application of safety supervision leakage detection, fire safety and other fields.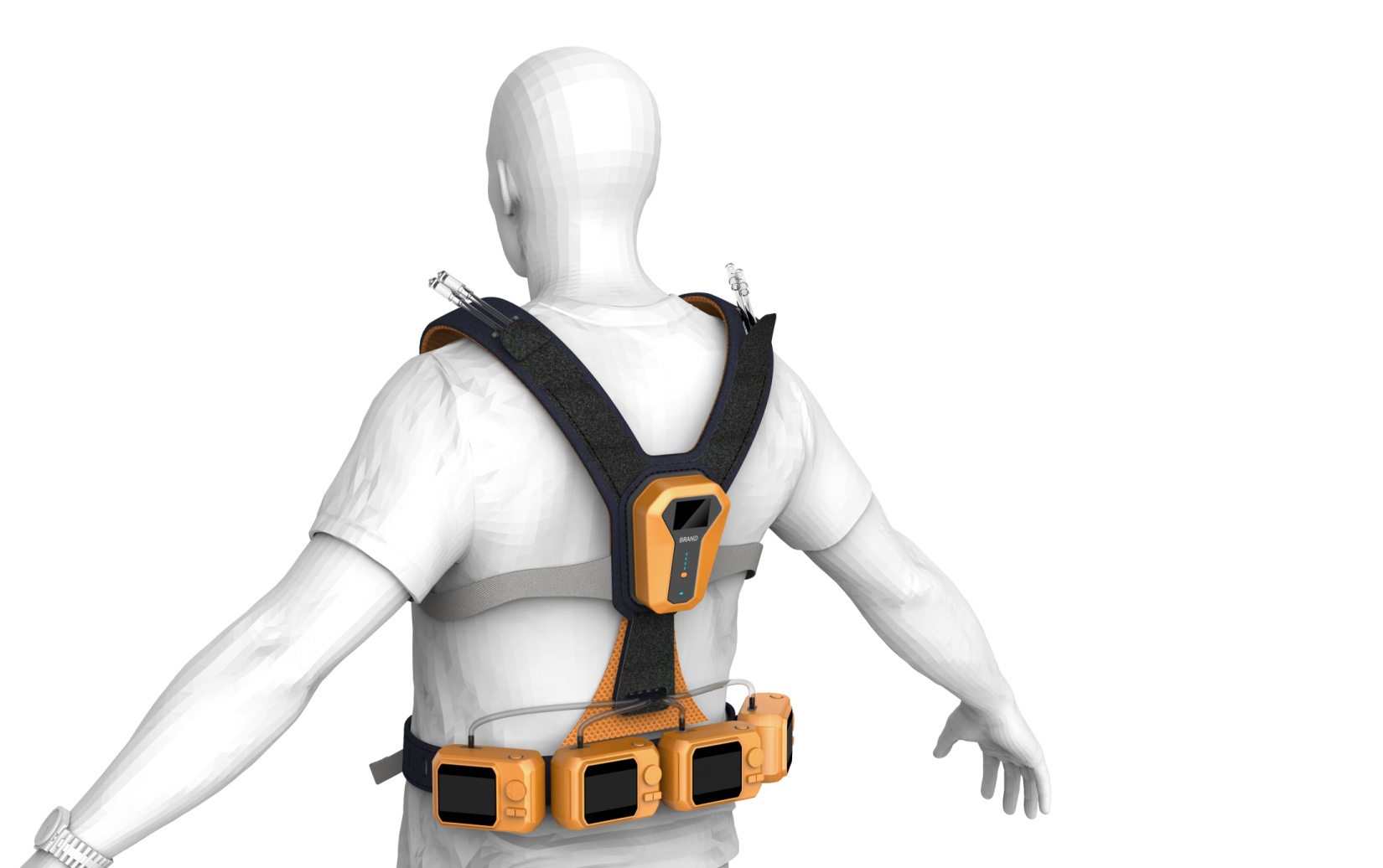 User research 
Product positioning: mainly for the market for government supervision units and large-scale Grade A occupational health units, such as: CDC, occupational prevention hospitals and other departments.
User positioning: This sampler can collect samples of harmful gases in the air for a short or long time for environmental monitoring stations, health and epidemic prevention, labor protection, CDC, engineering quality indoor testing, scientific research units, colleges and universities, industrial and mining enterprises environmental protection personnel.
User experience: Individual sampling, the instrument needs to be carried on the body, and the enrichment tube is placed in the respiratory belt for sampling, short-term sampling for 15min, long-term sampling for 1 hour. This instrument adopts ultra-small design, which is more suitable for personnel to wear and is suitable for, and has the characteristics of light weight and long battery life. And fine control of the low range range, basically cover the organic gas collection flow requirements, more convenient to use.
Application scenarios: mainly used in occupational health personal poison sampling work, sampling needs to be worn on the individual, follow the movement of the person and move, and in most cases need to be worn by multiple machines. The sampling line should be placed on a personal breathing belt to simulate a human breathing scene. And during the wearing process, it should not affect the normal work of workers. For more management needs, equipped with IoT boxes.
The instrument uses a flow range of (10~300)ml/min, a resolution of 1ml/min, strong load and endurance, explosion-proof certification, and has passed various harsh environmental test tests, and optional intelligent straps to achieve data management.
Safety supervision leak detection: The multi-functional intelligent strap and pump suction sensor module can carry out manual navigation leak detection, and alarm can be made when the leakage point is encountered.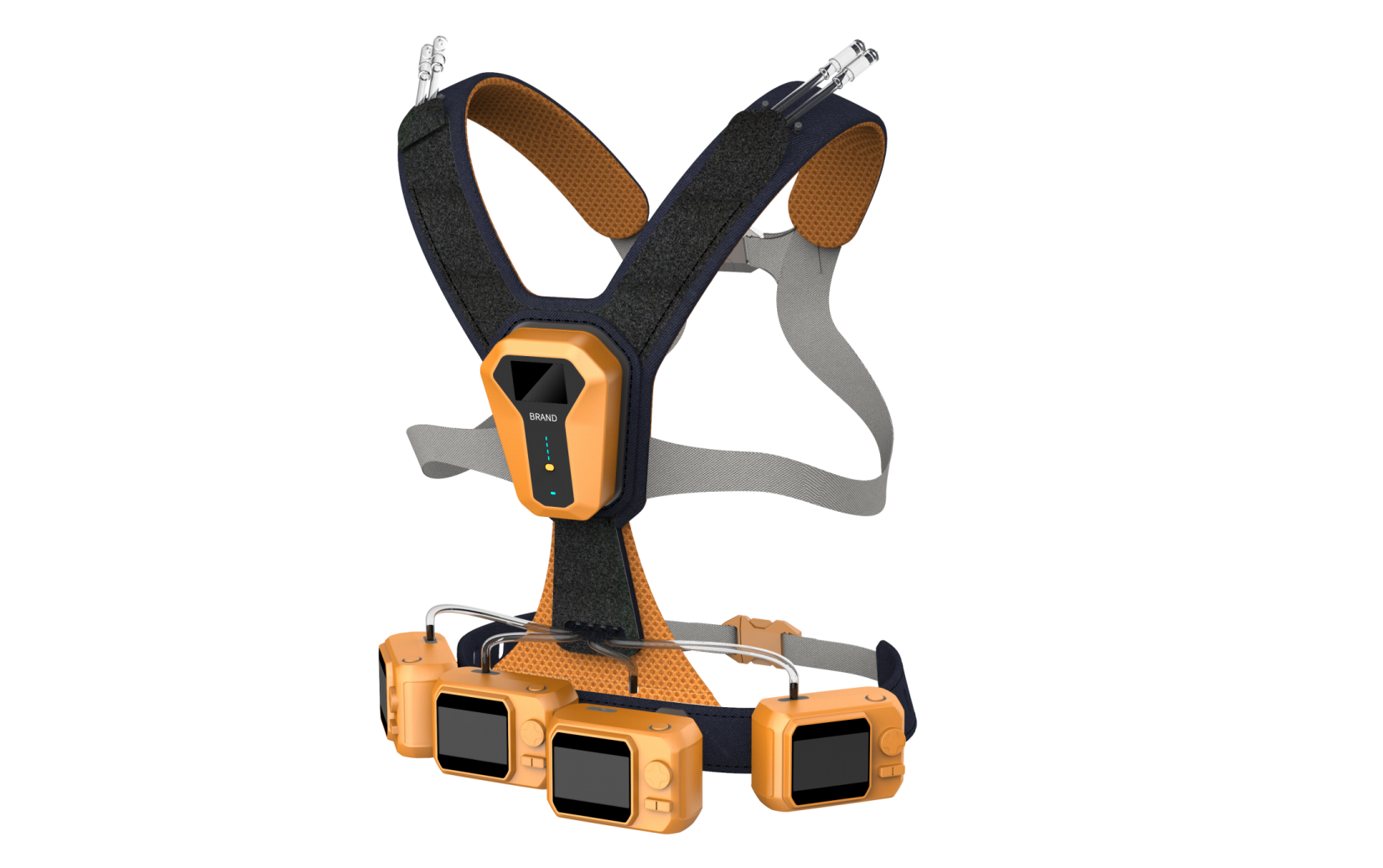 Product Definition
The strap should have anti-static, flame retardant and other characteristics, suitable for wearing in explosion-proof occasions.
The harness line should be hidden and the air intake should be close to the breathing belt.
The strap should cooperate with the host to achieve anti-disassembly function, and the abnormal disassembly status of the IoT box can be recorded:
Positioning capabilities. (Movement trajectory recording function)
Abnormal status recording and saving function
There should be LEDs to indicate connection and working status
Multiple IoT box networking collaborative control function
Supporting APP, data monitoring and control functions.
Up to 4 individual samplers can be connected simultaneously and data status can be controlled and monitored collaboratively.
Data can be uploaded to the platform for easy data traceability management.
Multiple simultaneous automatic calibration can be realized and calibration records can be formed.
Meet the Ex Ib II bT4 Gb explosion-proof and coal safety explosion-proof requirements, and the sensor module is small in size and should be mounted on the strap
Up to 8 types of gas sensors can be mounted, which can be freely matched and should be versatile
With a pump-suction design, the air inlet should be able to be externally connected
A variety of external interfaces, support a variety of communication methods.
Data can be uploaded to the platform in real time
It can be located and can realize the characterization of movement trajectory
Multiple modules can be automatically relayed and uploaded in close proximity
Key technical requirements:
Certification requirements: meet intrinsically safe explosion-proof Ex Ib II bT6 Gb and coal safety explosion-proof requirements
Versatility requirements: positioning, infrared, 4G modules are universal
Heat dissipation design requirements: the back is pressed to install the upper and lower vents
Structural/reliability testing requirements:
1.Host test: drop test/high and low temperature test/damp heat test/packaging vibration and shock test/EMC test/IP waterproof and dustproof level test, etc.
2.Intelligent flue gas sampling tube: salt spray test/packaging vibration and shock test/EMC test, etc.
3. Intelligent soot sampling tube: salt spray test/packaging vibration shock test/EMC test, etc.
4.Anti-static: The material is made of plastic PC with low resistance to ensure that it is not interfered with.
5. Avoid changes in ambient temperature and humidity that affect the normal operation of the product
6.Measures to prevent salt spray or chemical gas corrosion: use materials with strong corrosion resistance
7. Protection against mechanical vibration, shock, falls
Electrical design requirements:
◆ AC and DC dual use: can plug AC and DC current, automatic conversion
◆Built-in safety battery: standard 18650 cells, imported Panasonic cells 2900mA.h/pcs
◆ Anti-dismantling strap design: automatically flash light alarm after disassembly, and record data transmission to the platform
◆ Charging protection: overcurrent, overcharge, overvoltage, overdischarge, overtemperature, short circuit, a single battery can display the charge, the charging range automatically shows how much charged
◆Red and blue LED display light
◆Anti-static protection: each signal inlet can withstand a minimum of 4000V static high voltage, and then achieve 8000V as much as possible
high pressure
◆ Long battery life: the battery working time is more than 24 hours
◆Tamper-proof induction coil
◆ Alarm horn
◆Test ambient temperature barometric pressure sensor
◆ USB interface
Motherboard circuit and functional requirements:
  1. There is an audible and visual buzzer circuit, which wakes up the operator by sound and light that the machine has a certain state.
  2. WIF communication circuit: can realize mobile phone close operation of the machine.
  3. Ethernet communication circuit: can realize communication through network cable.
  4. GPS and GPRS communication circuit: it can realize the geographical location of the positioning machine and the remote or SMS operation of the mobile phone.
  5. USB interface: data export can be realized.
  6. Atmospheric pressure sensing circuit: realize the display of the atmospheric pressure and temperature of the environment.
  7. Clock circuit: time display can be realized.
  8. Host heat dissipation: natural air automatically dissipates heat
  9. Drop alarm
  10. Power supply circuit: 3.3V power supply
Software principles framework
Software logic:
Buckle the strap to the IoT box, the sampling device is stuck to the strap, turn on the power switch, the software automatically searches for four sampling terminals, and after the search is completed, the connection is successfully displayed on the display screen with an icon, and uploaded to the platform; Search for whether the buckle is in place, the buckle of the IoT box and the snap of the sampler, if the card is in place, the buckle is displayed successfully, and it is displayed on the display screen and uploaded to the platform.
Start sampling, and the IoT box sends the sampling data to the platform.
If the connection is abnormal, the single unit is abnormal, the situation of a single unit is displayed, and it is displayed on the display, and the LED light shows a red alarm, such as multiple or all abnormalities, the same practice as a single unit, and uploaded to the station.
If the card is opened after opening, the display shows that the connection is disconnected, and the alarm is uploaded to the platform.
The fixed function display, the positioning information is uploaded to the platform, and the specific location information on the map is displayed, and the alarm prompt is out of range.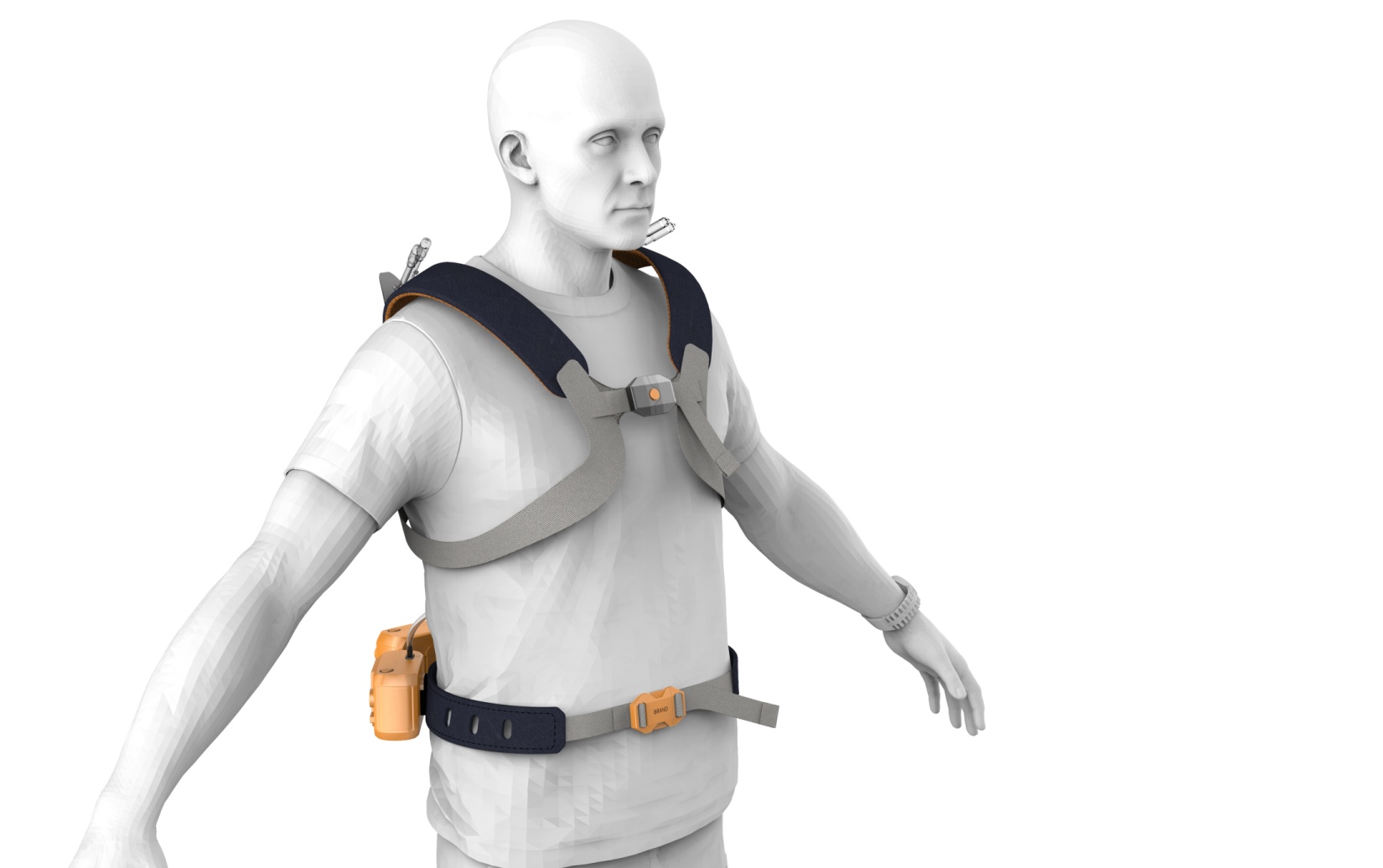 Product features
Precise constant current: flow rate is not affected by voltage and gas resistance fluctuations.
Long battery life: Built-in large-capacity battery pack.
Intelligent strap: It adopts anti-static material, which is comfortable to wear and solves the problem of individual sampling mounted host.
Sampling mode: manual sampling, timing sampling, fixed capacity sampling, cyclic sampling settings, applicable to different sampling requirements.
Sampling interface: Displays information about the sampling process, such as flow, time, and status.
Sampling data: display sampling gas path, time, flow, temperature, pressure, load, etc.
It has the function of sampling anti-disassembly alarm to ensure the effectiveness of sampling.
It has the function of standard volume calculation and conversion temperature switching.
With working mode switching and quick one-key start function.
It has the function of automatic measurement and adjustment calculation of atmospheric pressure.
It has the function of abnormal status alarm and abnormal data saving.
It has the functions of data storage, data export and data printing.
Has a keypad lock function.
It has an automatic calibration function and can be adapted to different flow calibrators.
R&D cycle: R&D cycle 6 months, including R&D prototypes, engineering prototypes and mass production
Provide services: user research and product strategy, industrial design, mechanical design, electronic hardware design, software design, engineering prototype, debugging and testing, mold development, small batch trial production