Changing sales model and become tech-oriented - Before Novo Nordisk (PDS316) Insulin Pen Healthcare Product Development
Novo Nordisk is the world's leading biopharmaceutical company. It is a world leader in the development and production of insulin for the treatment of diabetes. The customer wanted to adjust the sales model by changing the paid purchase of insulin pens to free access. This marketing method places great demand on the iteration and upgrade of the insulin pen to maintain its leading position in technology. In addition, Novo wants the saving of the overall cost to complete the adjustment of the sales model and promote insulin sales.
Healthcare Product Development From Design To Manufacturing By LKKER SCM 
LKKER SCM performed an explosive design decomposition analysis of Novo Nordisk's two generations of insulin pens - Novo3 and Novo4. In terms of user operation, we designed in detailed recording and operation section analysis of the whole operation from the opening of the package to the capping of the pen after completing the injection. We redefined the Novo Nordisk's insulin pens from the design of the product details on how to continue the iterative gene to the upgrade of patient experience.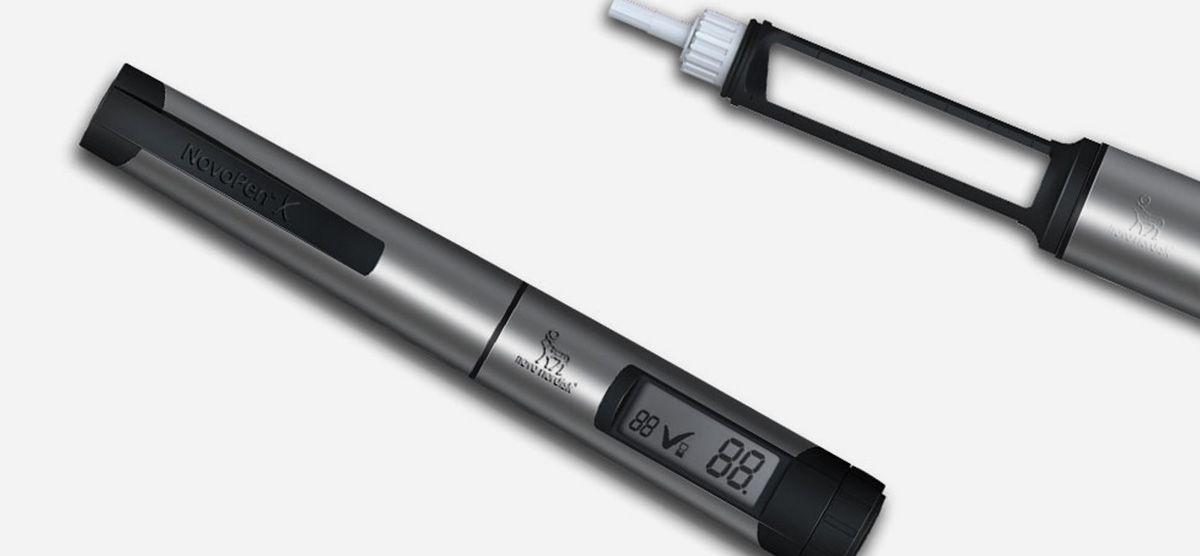 Highlight Features of The Finished Novo Nordisk (PDS316) Insulin Pen
1. Inherit product genes - Novo Nordisk secures a leading position in product technology development and production and thus is quite demanding on the continuity of its brand. It requires not only the iteration and upgrade of the product but also the continuity of the previous generation product genes in terms of the overall appearance of the insulin pen. With little to change (the continuity of the outer contour arc, the design element reminder on how to use and open, and the rotary calibration cap), LKKER SCM conducted upgrade of all other parts and redesigned the dial to jut out 1mm to prevent slipping when placing the pens, which were highly praised by Novo Nordisk.
2. Operated the section every five seconds to deliver the most detailed use study. Conducted operation process comparison and analysis of Novo3 and Novo4 and performed section shooting, disassembly and detail analysis every five seconds to simplify the use, optimize the shape, and reduce the irritability or fear of the patient during use.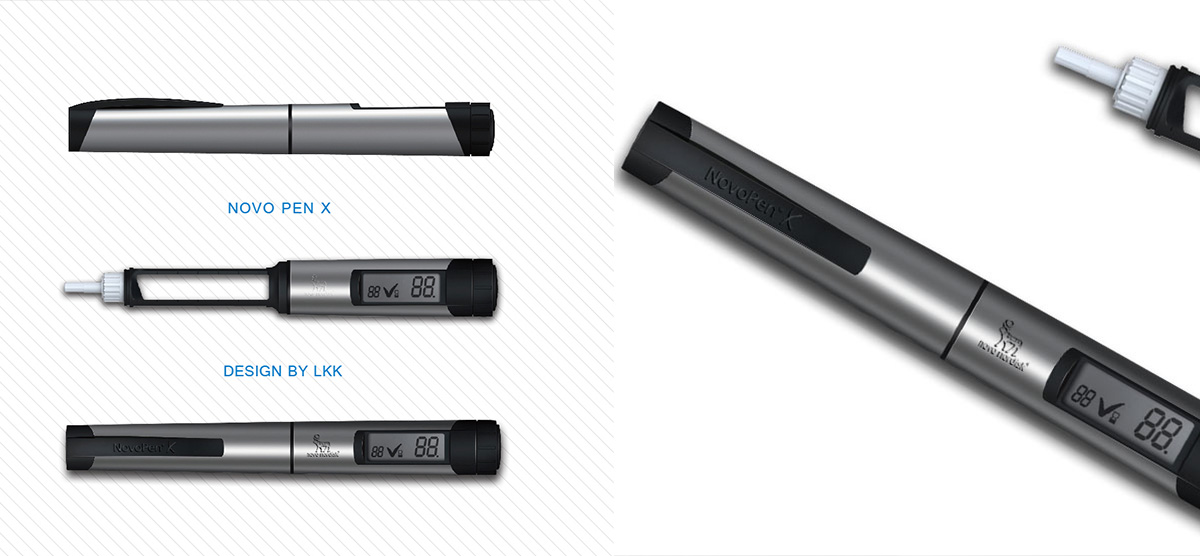 Outstand In Bidding And Help Novo Reach The Goal
The design project of the Novo Nordisk insulin pen was bidding globally and proposed in Denmark. LKKER SCM defeated a number of international rivals including FROG and B&O and won the customer's recognition. We iteratively upgraded the insulin pen while inheriting the system gene, simplified the way of use, improved the human-machine experience, maximized the brand effect of the healthcare product and achieved the goal of changing the sales model.