Background
The irreversible trend of self-service  as well as the stringent requirements on product style by star hotels represent great challenges to product design. Years of technology accumulation has made Hisense an industry benchmark. However, innovations in process, ergonomics and other respects also require years of accumulation. In this regard, LKKER SCM's unparalleled advantages in industrial design and supply chain management empower Hisense to seek breakthroughs in process innovation and ergonomics and support its intelligent and self-service transformation in business informatization.
Commissioned by Hisense to develop a hotel self-service terminal, LKKER SCM started with environmental research and detailed analysis of ergonomics and finally delivered a hotel self-service terminal with a new aesthetic image while meeting high-end needs and providing a pleasing user experience.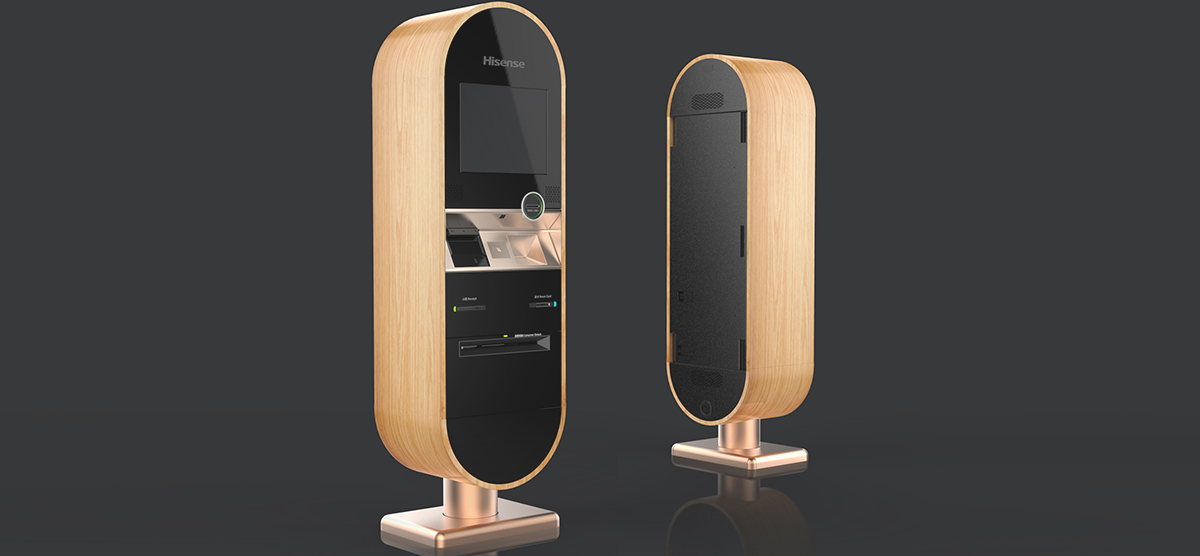 Solutions & Goal
1.LKKER SCM has helped Hisense deliver a brand new product image that stands out of the generally tiresome and stereotyped self-service terminal products and fits the high-end hotel environment. The classic wood grain, the non-conventional shape design and the elegant coloring make it a conventional breakthrough and a "Prince Charming" in terminal products.
2.One-piece design increases efficiency and reduces costs. The integrated shape and the modular design of the body ensures easy disassembly and assembly and reduces the cost and difficulty of maintenance.
3.The ergonomic design improves the service efficiency by assisting the guests in self-check-in procedures, room selection, payment, receipt printing, mobile payment and other functions and simplifying the operations required in every step. The location design of each function is made with comprehensive consideration. The details, including the keyboard angle, have been verified many times by ergonomics to ensure perfect user experience.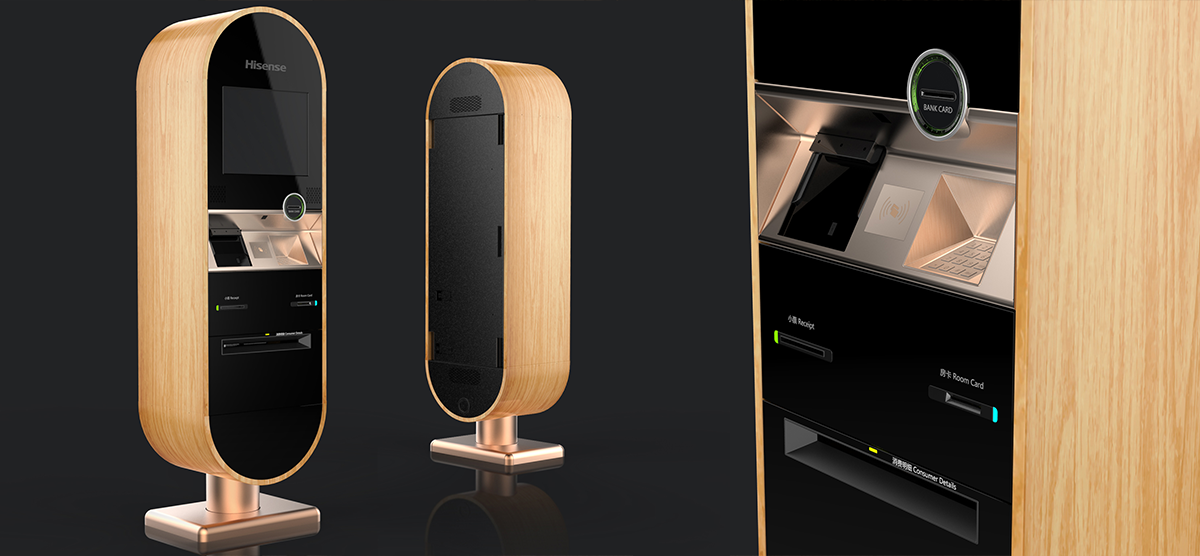 Achievements
The terminal product developed by LKKER SCM for Hisense has established significant advantages for Hisense in the commercial field. The design team successfully delivered a very forward-looking product for Hisense by placing emphasis on both wholeness and details. At the 18th Retail Asia Expo, this product attracted many visitors. With the help of LKKER SCM team, Hisense takes the forefront in the commercial industry.