HHOLOVE O Sitter-The World's First Smart Companion Robot For Cats
Hholove o sitter is an all-round smart pet caregiver that combines feeding and caregiving functions. It is designed to meet the needs of busy lifestyles and provide a stress-free environment for pets and pet owners.

The feeding function of Hholove o sitter allows users to easily set the feeding time and amount through a mobile app. The robot pops the cat food from the bin into the cat bowl automatically when the set time is reached. The robot can also detect the remaining amount of cat food using a built-in weight sensor, and reminds the owner to replenish the cat food in time when it is insufficient.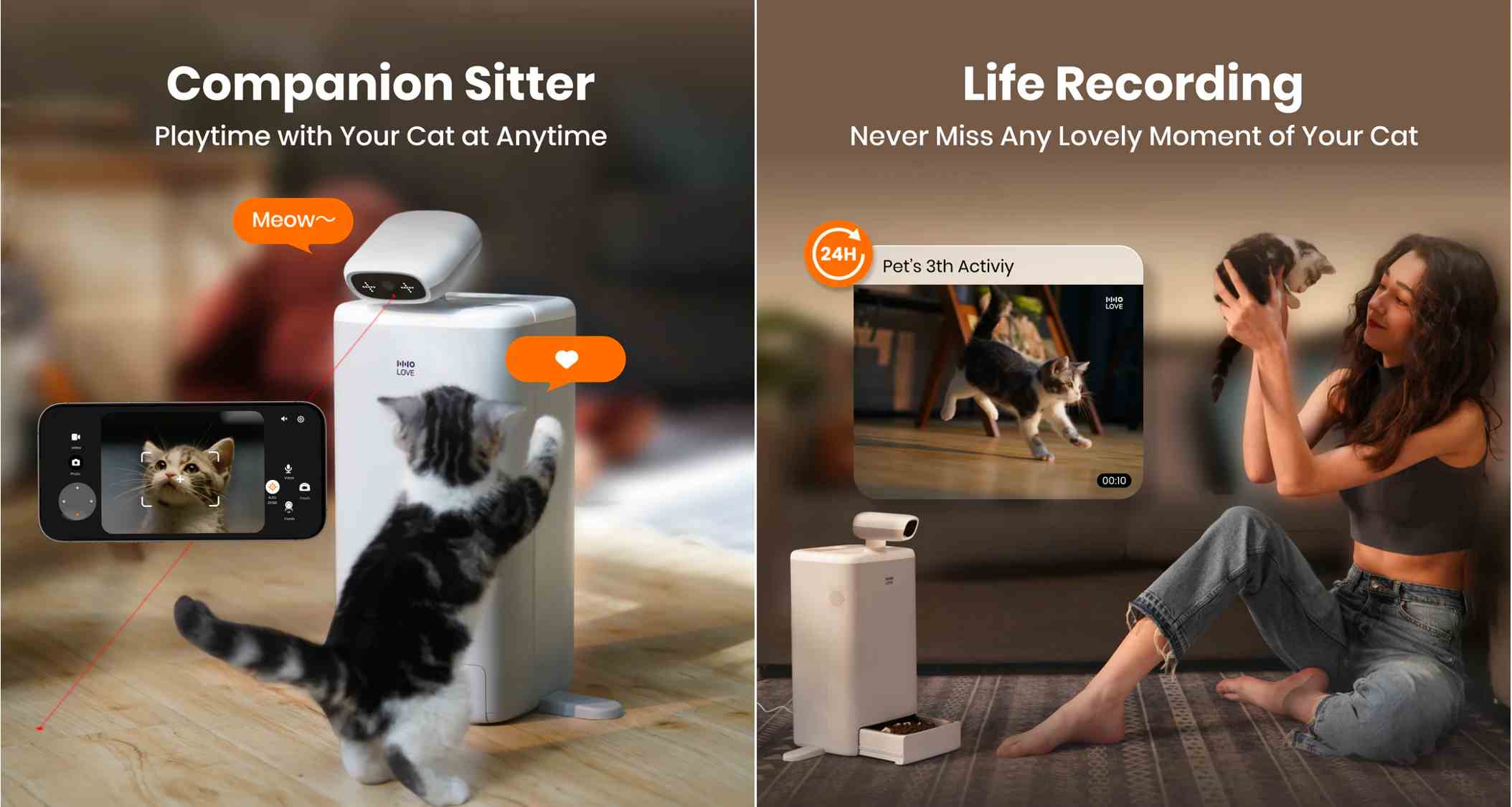 Hholove o sitter also features a babysitting function with a built-in camera and sensors that monitor your cat's behavior and health in real time. Users can check their cat's status through the mobile app, including whether they are eating, sleeping, playing and more. The robot's built-in laser pointer function attracts your cat's attention and keeps them active.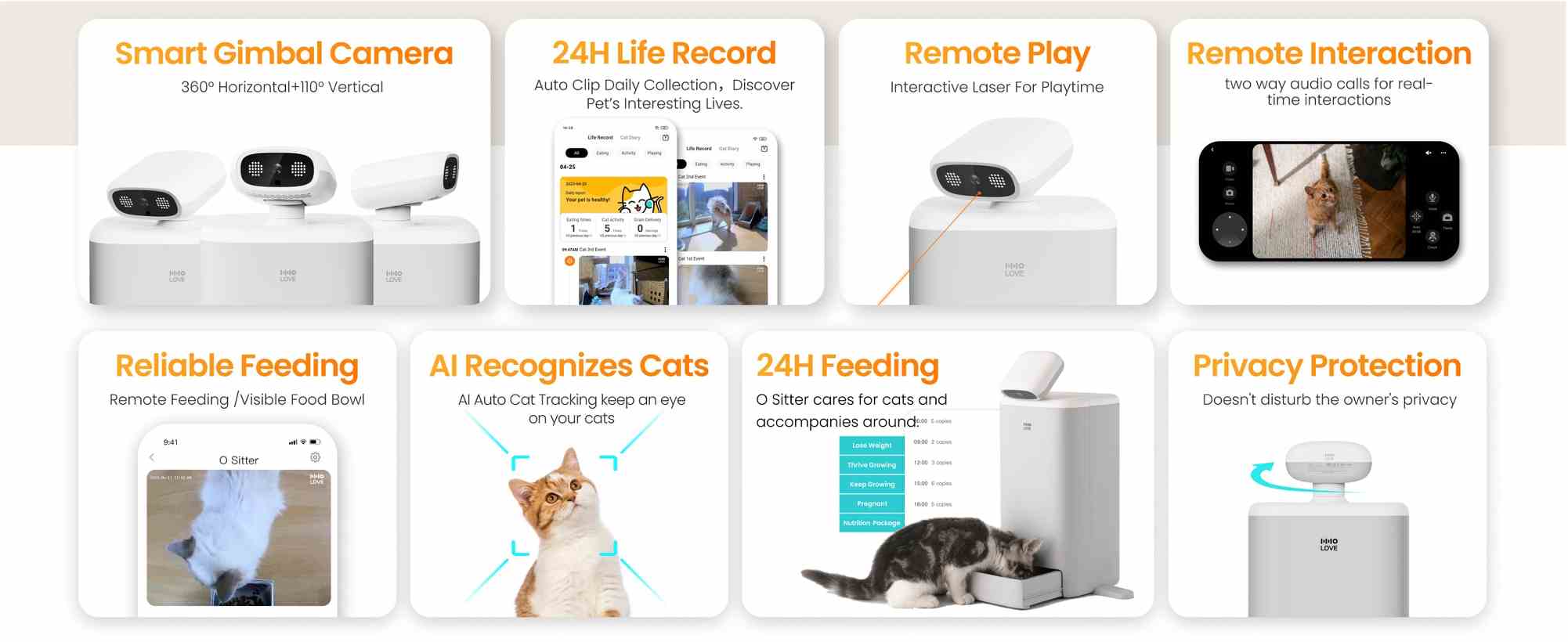 In the design and development process of Hholove o sitter, LKK has always adhered to the user-centered concept, starting from the actual needs to create a comprehensive smart pet care experience. From product design to hardware configuration, and then to the final manufacturing, every link is strictly controlled to ensure product quality and innovation.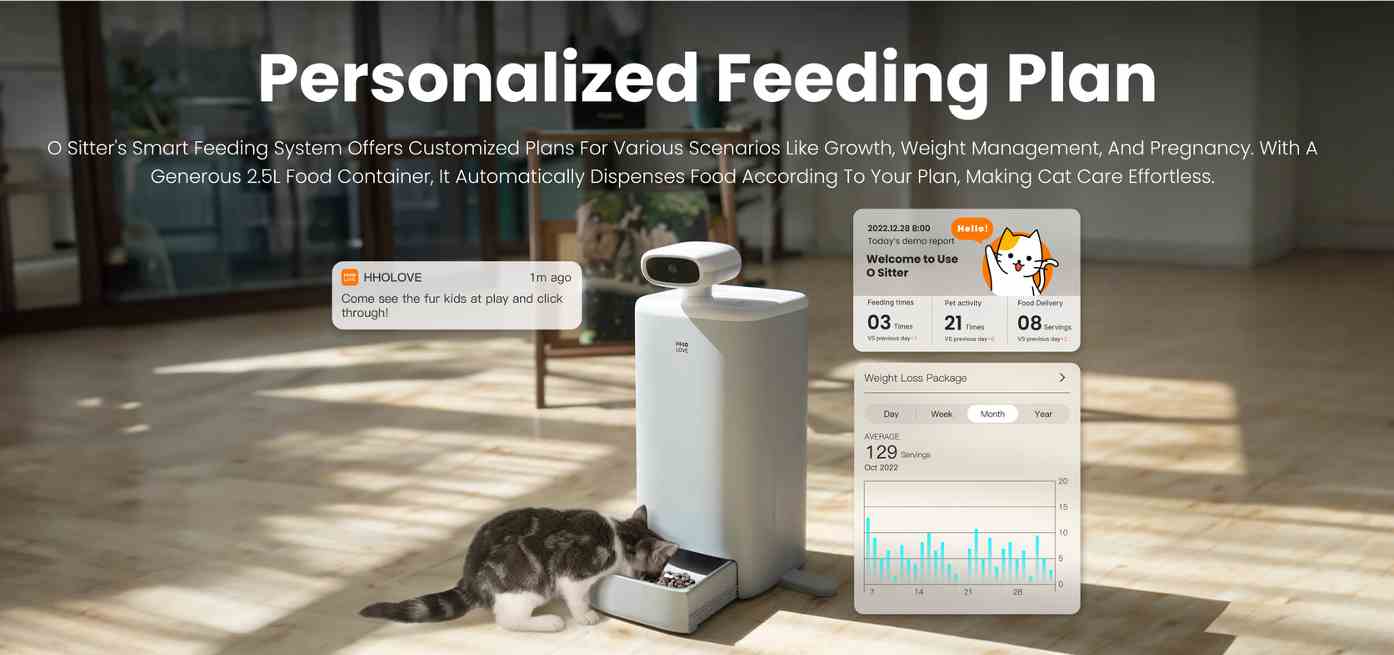 Hholove o sitterdesigned to simplify pet care and improve pet owner's lives. It combines advanced technology with practical applications to provide pet owners with information, knowledge, and inspiration for a more relaxed and convenient pet life.
We provide one-stop product development services:industrial design, mechanical design,   rapid prototyping,small batch production,DFM,Mold design and manufacturing, Validation&Certification,  mass production, etc