Background
What are the ways out of such competitive market of similar products and low-cost competition for IBaking? Should it persist in intelligence faced with the emergence of pseudo-intelligence? The IBaking team chose to cooperate with LKKER SCM, with the expectation to break through in product differentiation and user experience.
The LKKER SCM team was entrusted by IBaking, a subsidiary of Haier, to develop a third-generation oven and redefine the target group and smart oven. Through life observation of the target group and product benchmarking analysis, LKKER SCM team gave IBAaking third generation oven strong identification and new brand reputation from the design direction definition to the mechanism research and development, and to the aesthetic design and the user experience design.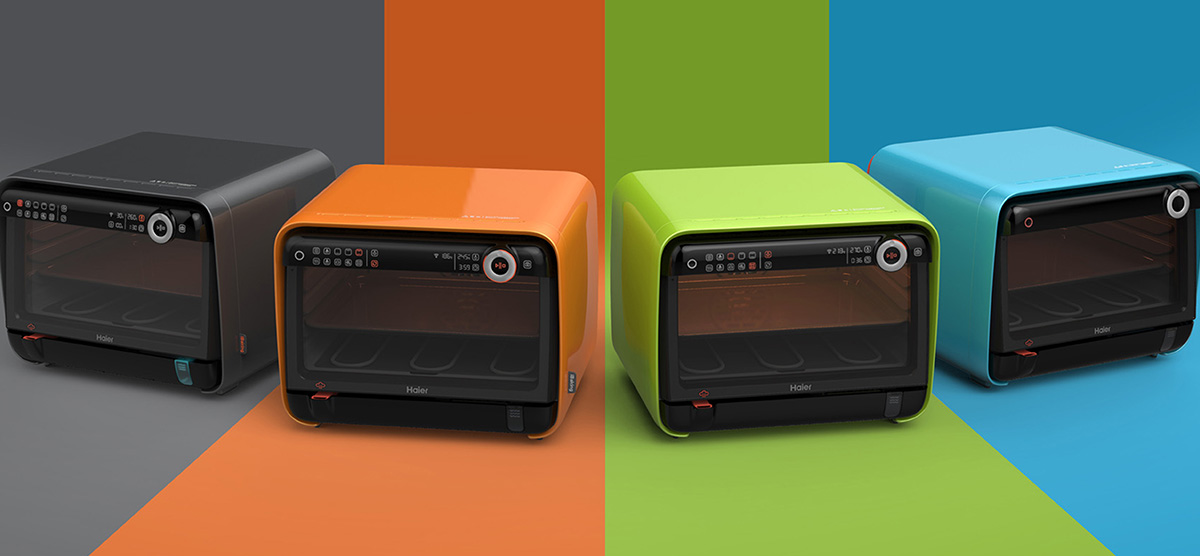 Solutions & Goal
1.LKKER SCM team has created unique identification points for IBaking so that users can remember the product at first sight. The team designed the oven in a rounded and warm shape and texture with an intimate and dynamic interactive experience that broke the product identification of the traditional square oven. It not only established a rounded identification point but also injected more interest in life for Haier Baker, creating a better baking experience.
2.The team paid attention to the smallest detail of the design to give the baker a better user experience; the LKKER SCM team proposed the concept of a frontally inward 8 degree door panel, providing the baking masters with a more comfortable window. The integration of display and operation handle, the fast ring thumbwheel design, the concealed water tank, the sunken upper and lower heating tubes, every detail of Haier Baker is carefully considered to allow a perfect combination of function and experience.
3.The first to propose modular oven camera. LKKER SCM has designed a modular pluggable camera assembly for the back of the IBaking oven. The position of the camera has been selected by hundreds of lighting simulations, only to allow the user to better broadcast every detail of his/her baking.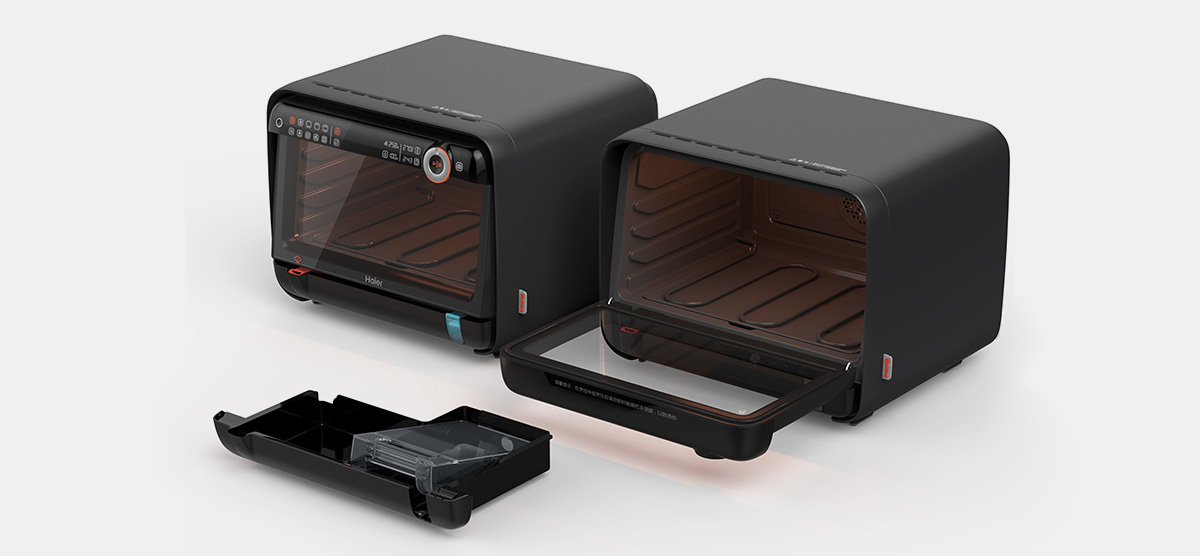 Achievements
 The LKKER SCM team successfully delivered the third generation of ovens for IBaking, making IBaking a leader in product innovation and user experience innovation in the field of smart ovens.
During the 2016 Shanghai International Bakery Exhibition and CES Asia, IBaking released its third generation of ovens, which immediately became a hit; As the core carrier of baking 3.0, the IBaking oven brings a new design experience to the household and marks the first step of IBaking baking ecosystem.
At the 2018 LKKER SCM·LKKER Imagination Conference in Beijing, the third generation of IBaking ovens once again caught the eyes of the participants and earned good reputation.