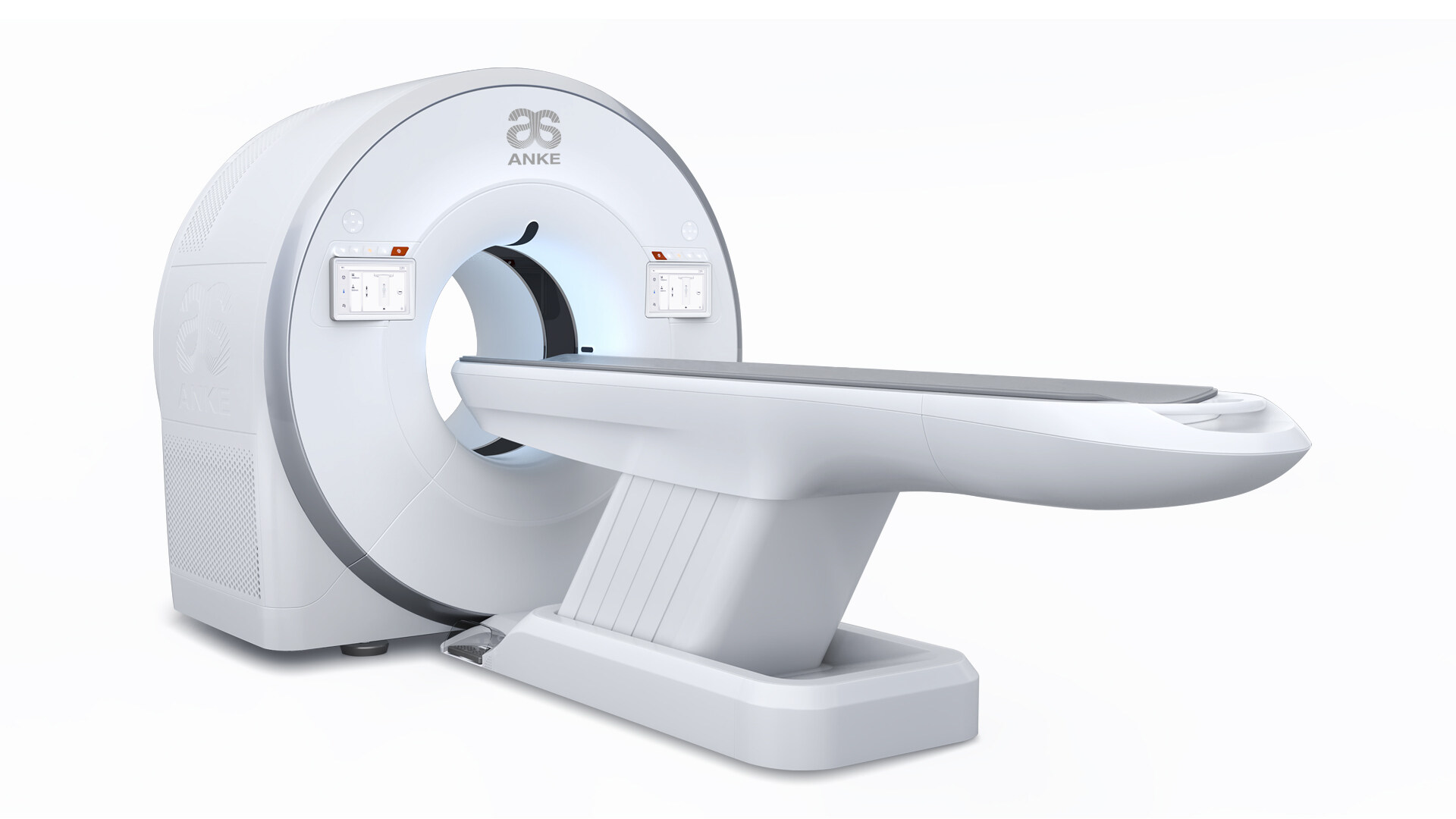 Customer Background:
As a leader in China's advanced CT technology, Shenzhen Anke has been committed to the research and development of core technologies of medical imaging equipment, and has made breakthrough scientific research achievements in key fields such as CT and MRI.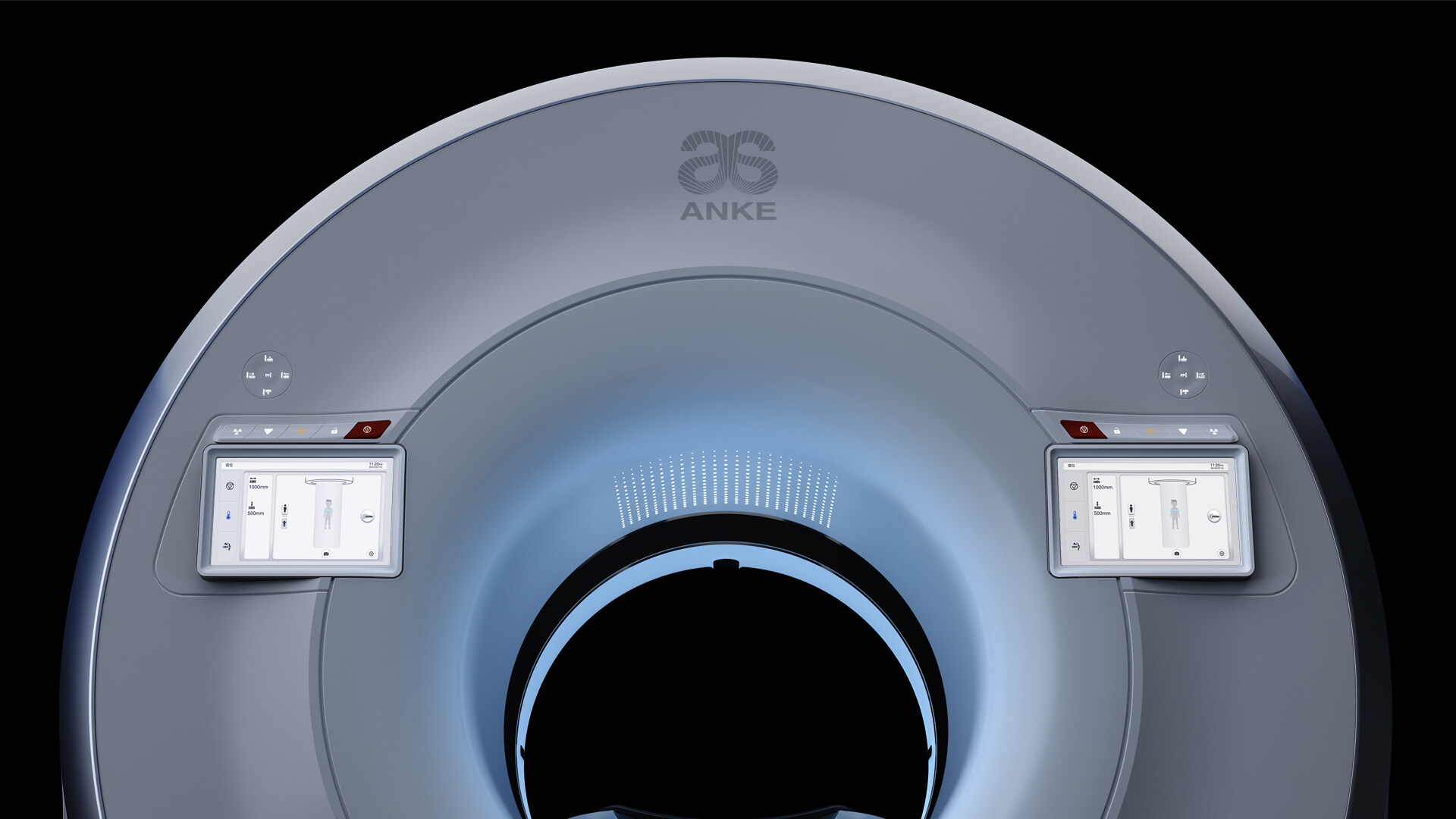 Product Positioning:
In the medical device products industry, countless new products or concepts come out every year, the development of science and technology promotes the change of the medical field, medical products protect people's life safety, medical products play an increasingly important role in public life.
Experience Optimization:
LKK Design has carried out modeling design and interaction design for Shenzhen Anke 256-layer CT, the overall shape adopts concentric circle design to enhance affinity, and the shape of scanning port aperture lordosis makes the visual enlargement of the aperture, alleviates the patient's claustrophobia, and optimizes the interaction mode of the breathing indicator module to give patients a more comfortable experience.
Technology Upgrades:
ANATOM S800 256-slice spiral CT uses a two-way focusing anti-scattering grating wide-body light wave detector independently developed and produced by Acro, combined with ultra-high-end image chain structure, which can realize 1.5 seconds low-dose whole lung scanning, 2 seconds free heart rate coronary imaging, 5 seconds whole body ultra-large area examination, with 100 images per second reconstruction and whole body energy spectrum imaging and other high-end technologies.
solution
ANATOM S800 256-slice spiral CT has the characteristics of easy operation, convenient maintenance/repair, high-definition image and comprehensive functions.
Can be used for whole body scanning and cardiac coronary imaging, equipped with the latest image processing system, while greatly improving image quality while effectively reducing the radiation dose of patients, providing more powerful diagnostic protection for the medical frontline, the product won the 2020 German iF Design Award with its excellent ingenuity design.
We provide one-stop product development services:industrial design, mechanical design,   rapid prototyping,small batch production,DFM,Mold design and manufacturing, Validation&Certification,  mass production, etc
Latest
Company News May 2022