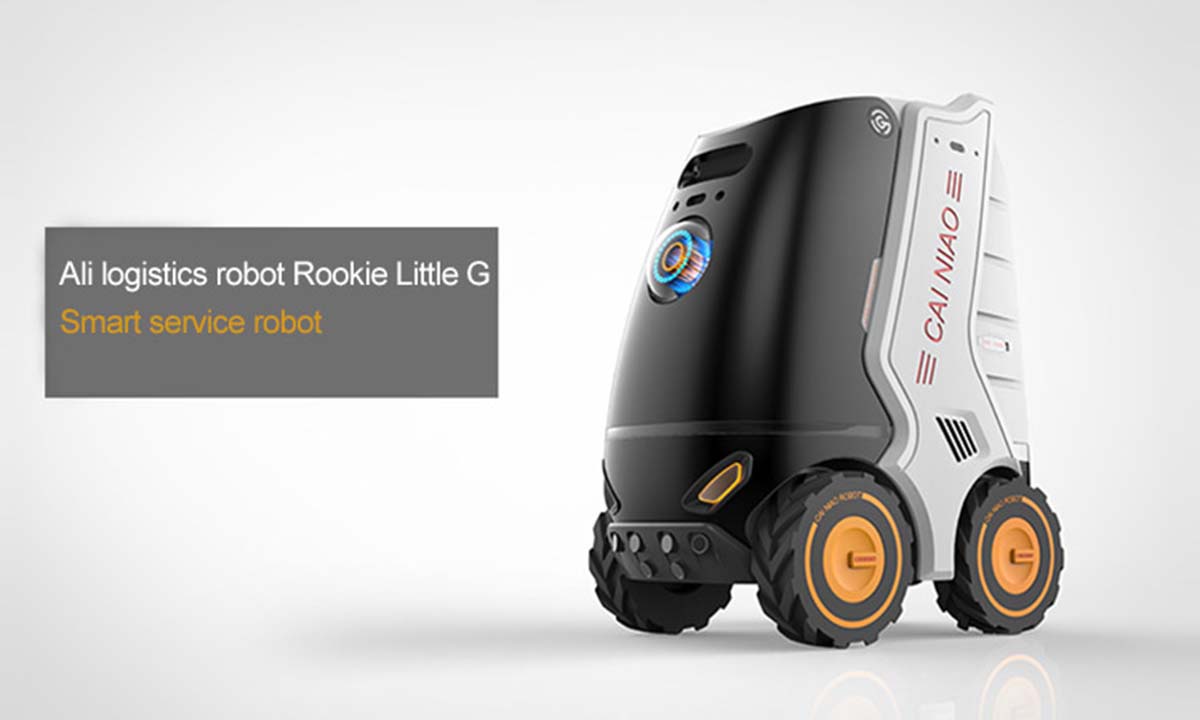 Background
There are more than 20 billion express packages every year in China. In such huge market, the problem of the last mile distribution has become the key to success in the industry. In view of this, Alibaba Cainiao Logistics ET Lab and LKKER SCM Robot Design Team jointly developed a fully autonomous cruise express delivery robot Little G.
After in-depth analysis of each link in the distribution process, we built a real product service system through the service design ideas and guided the product development and design with user-centered principles and through system research and analysis. We made the robot as autonomic, accurate and secure as possible along with sensors and other hardware. Through close cooperation with the hardware R&D team, we selected and stacked the hardware to optimize the design and conducted the appearance and structural design in consideration of the robot's brand attributes, industry attributes and later maintenance and adjustments.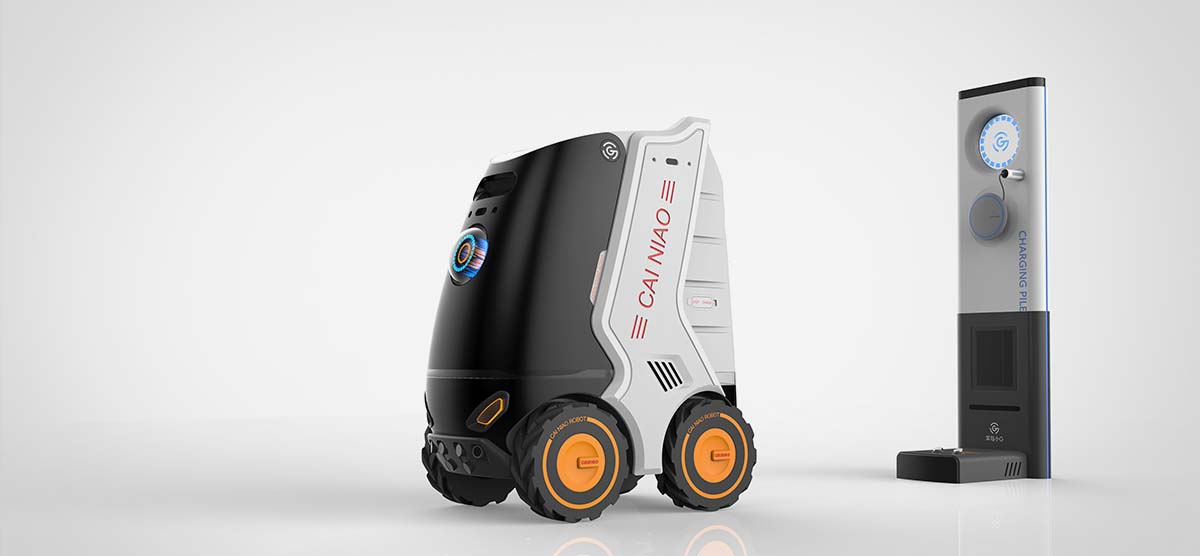 Solutions & Goal
1.The anthropomorphic design and the refined design regarding the technical sense of language of Cainiao Little G robot.
2.The cute, rounded, modern and high-tech design style; the sharp contrast between the dominant color of simple white and the matching color of light black used for the front shield; the sense of high-tech highlighted through the dual-ring matrix lighting; the soundness of the product underlined by the overall lines, all of which fully express the characteristics of the product.
3.The appearance designmatched with the needs of the sensor function; the in-depth analysis of the technical parameters of each sensor; the optimization of its shape to transform a pile of "holes" into the modeling features of the robot.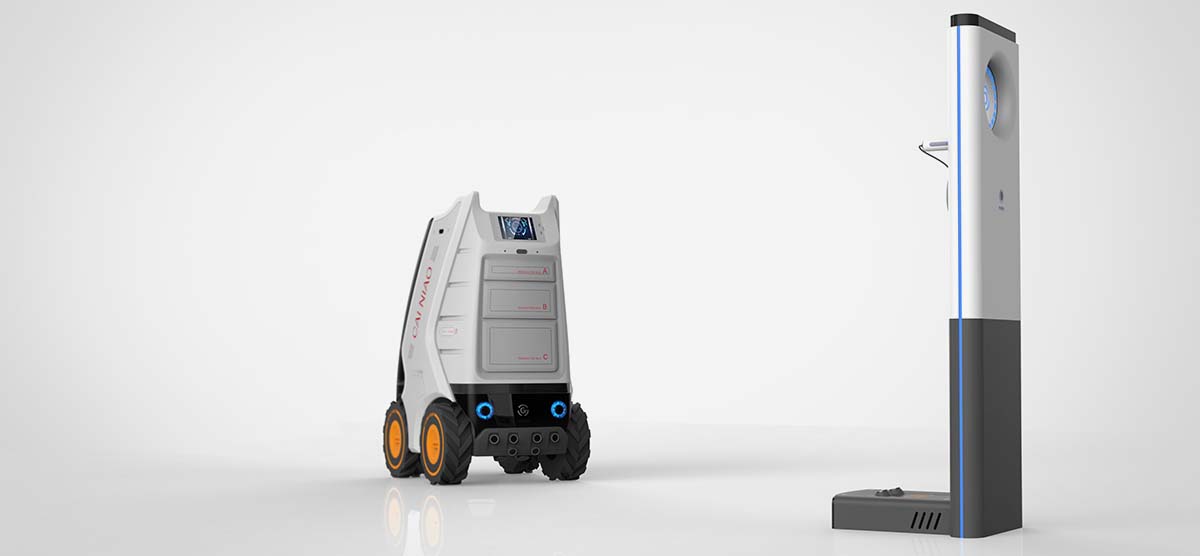 Achievements
The first generation of logistics intelligent robots delivered by LKKER SCM team for Cainiao has been put on the market and unveiled at various intelligent exhibitions. It has received great attention from domestic and foreign media. Currently, Cainiao Little G robot has been running in the Alibaba Xixi Park and delivering packages to Alibaba employees. It has also become the first fully autonomous cruise distribution robot in the logistics industry and a benchmark in the industry.
Latest
September 2018
On September 20th, the 2018 Beijing International Design Week Design Expo was officially opened at the Beijing Agricultural Exhibition Center, which was co-sponsored by LKK Innovation Group (hereinafter referred to as "LKK") and LKKER (LKKER) sharing design platform.