A lot of crowdfunding projects fail to deliver the product. Some inventors hold strong responsibility to deliver the product, but it usually still takes a long time. Unlike movie or art crowdfunding projects, the industrial product campaign comment area often appears a lot of impatience and complaints about the delay, refund requests, or even accusations of liars.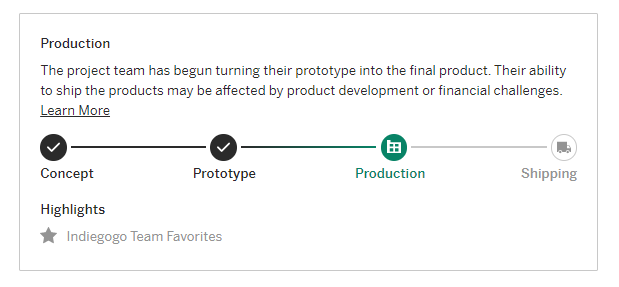 As an inventor, the fantastic side of Indiegogo is that you don't have to get an MVP (minimum viable product) to be qualified to launch a campaign. As long as you state the development stage of your product (concept idea stage, prototype stage, production stage, or shipping stage), you are good to go ahead with your idea, video, or drawing. In this way, you don't have to figure out the product's engineering mechanism about how to operate and supply chain knowledge about how to integrate and make. 
Most often, the inventor is still able to show a fully or partially functional demo prototype to convince the backers of its capabilities of shipping. However, most inventors either unfortunately run out of money targeted for production along the way of development or run out of schedule-timeline in the struggles of solving the manufacturing bottlenecks created in the design. Is it truly inevitable to cause delays or failures in product delivery?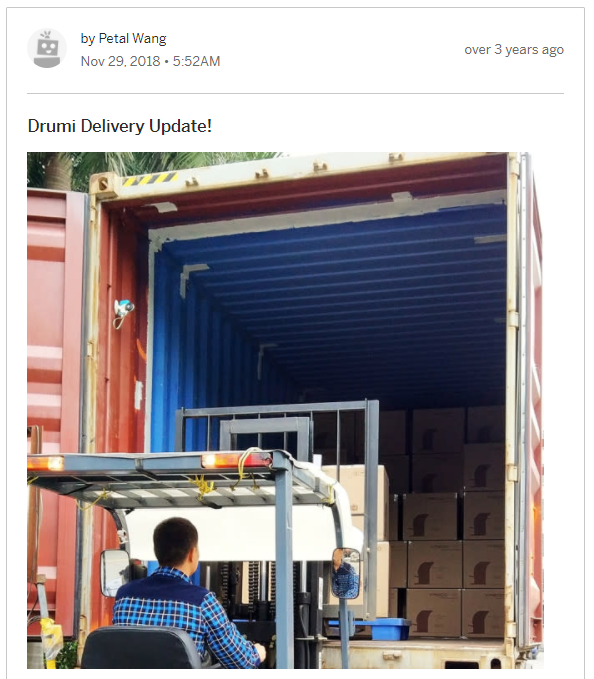 For example, a crowdfunding project called Drumi, which is the world's first foot-powered washing machine, experienced 7 times improvements after the crowdfunding campaign closed. Whenever they update the design, new problems are to be fixed, and thus the team keeps posted on shipping delays. Drumi team spent 3 years developing multiple prototypes to validate the design before it launched crowdfunding in Nov 2015 and they assume they can finish the production in 6 months after crowdfunding. It turns out that they only delivered by the end of 2018. The reason why Drumi, or many other crowdfunding campaigns, faced this situation is that no manufacturers have the existing experience to produce this kind of new product. So the team has to put efforts into solving the design manufacturability issues so that it can proceed to tooling for production, as well as confirm the specification of every component so that it can pass function reliability test and build fixtures for production.
Indiegogo has been working hard to help the campaign keep its shipping promise. Indiegogo launched Indiegogo for Entrepreneurs Expert Directory, on the prototyping and production sector, LKKER SCM is one of the Indiegogo recommended experts who help transfer new products to high-volume manufacturing. 
From the development side, LKKER SCM helps with the selection of components, especially avoiding components with shortage inventory and discontinuation plans. It's very common to see some inexperienced inventors' heads ached for the hyped component prices or long lead time of components because they pick up components with unstable stock or lack of securable sourcing channels. For startups with weak buy power in the electronics components market, the choice is more important than efforts. Located in Shenzhen Huaqiangbei, and familiar with multiple electronics products across industries, LKKER SCM can design PCBA at a fair price, advise cheaper component alternatives and provide a one-stop sourcing solution.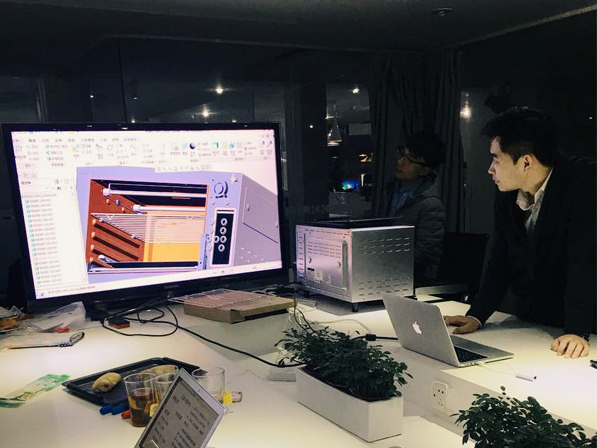 From the tooling side, LKKER SCM helps the inventor with DFM (design for manufacturing) analysis to ensure the design can be made by various tooling technology properly and the design can achieve a good yield rate without assembly interference. As a member company of LKKdesign Group (China's largest industrial design house), LKKER SCM has been trained for 12 years to carefully consider the product design details and grind the production process to guarantee the design product quality and user experience.
Nowadays, more and more backers show attention to the supply chain validation of crowdfunding projects. Especially for those projects with a high amount of raised funds, there's high pressure on the order delivery. Therefore, the supply chain has become the last draw for a crowdfunding project. For example, in the campaign OCTO Versatile Titanium 18-in-1 Carabiner w. Window Breaker, the campaign owner, who is a designer, lists LKKER SCM there as an endorsement of supply chain experience. In the campaign GPods: The World's First Earbuds With Light Control, LKKER SCM, as the designer, completely share the design, development, and pilot run process documentation to help increase the confidence in shipping. 
Good products deserve waiting. But good business can't wait. Avoid the design traps. implement design for manufacturing, and complete your product today!