In today's world, hardware innovations have become more accessible and frequent. Traditional electronics products nearly have no secret technology and boundaries that can keep other electronics engineers from copying anymore. The main battlefields of hardware have been shifted to industrial design and key advantage on function components such as patented chips or sensors. 
Apple Airtag is a good lesson to learn how nice industrial design and Apple's own U1 ultra-wideband chip can make a traditional Bluetooth anti-lost product refreshed in the product definition.
Before Apple AirTag came out, the anti-lost product market has a lot of Bluetooth anti-lost flagship products such as Tile Bluetooth anti-lost tag and various pet or children trackers. LKK is also one of the active product developers in the anti-lost product market. Here's one of LKK's anti-lost product development and manufacturing portfolio LKK pet tracker.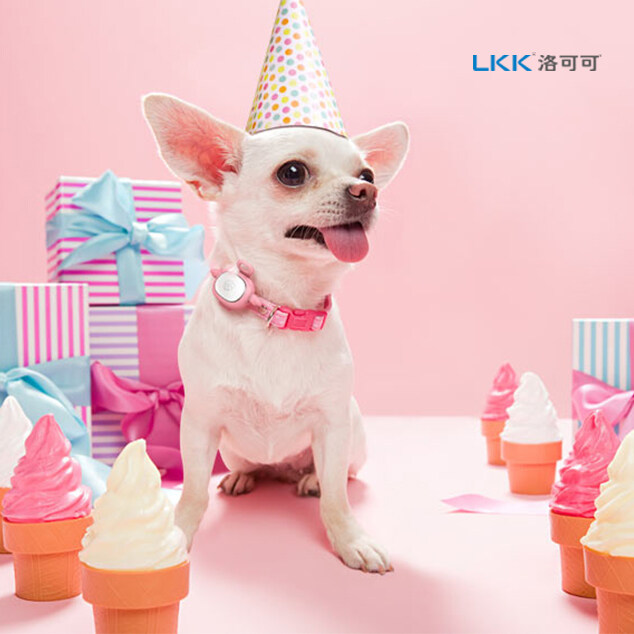 Traditional Bluetooth anti-lost product is based on low-power Bluetooth 4.0 technology and its functions were mainly used for finding objects and alarming. The AirTag is like a button as a whole. It is small, exquisite, and beautiful, which is in line with Apple's design aesthetics and can be paired with Apple mobile phones to find objects with the accuracy of centimeters.
This article focuses on disassembling this product.
There are a few design innovations in the Airtag:
The button battery holder design has a negative contact at the bottom and two positive contacts next to it. Even if the battery is reversed, the contacts are all positive and will not cause a short circuit.
The Airtag also has a speaker design. There is a copper coil in the middle of the mainboard, combined with the magnet and diaphragm on the back cover to form a small speaker so that AirTag can emit sound, which is convenient for users to find.
AirTag's mainboard adopts a circular PCB design. Is it very similar to Apple's spaceship headquarters? The PCB layout is quite compact.
It has Apple's U1 ultra-wideband chip, which is Apple's self-developed chip that is already been widely applied in Apple mobile phones and Apple Home speakers. It supports ultra-wideband technology, has strong anti-interference ability, high positioning accuracy, and has a transmission distance of about 10 meters. This technology means that the orientation information of AirTag can be directly viewed on the mobile phone to achieve more accurate positioning.
There's also Nordic Bluetooth low energy SoC (NRF52832) on the board. It supports multi-protocol, Bluetooth 5.0, NFC function, built-in Arm Cortex-M4F processor core, adopts WLCSP package, and the peripheral circuit is very simplified;
GigaDevice 32 Mb serial NOR flash memory (GD25LE32D) can also be found to store AirTag's firmware information; In addition, there's DC-DC step-down converter from Texas Instruments (TPS62746), Maxim Class-D audio amplifier (MAX98357B), and five pieces of 100Fμ6V Tantalum capacitors in the AirTag ring PCB.
In sum, Apple Airtag is the most multi-component integrated device in the current anti-lost product solution.
The disassemble is conducted by Shunsheng Cao (@eefocus) and the original Chinese content has been edited and translated by LKKER SCM.
Learn more: